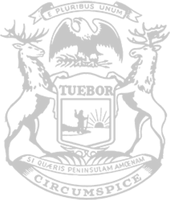 Rep. Kahle: Increased student participation in Michigan's career tech programs brightens future
RELEASE
|
November 26, 2019
More Michigan high school students are preparing for success through career technical education programs – a trend that would be enhanced by Rep. Bronna Kahle's plan to expand dual enrollment opportunities.
The number of high school students completing career technical education (CTE) programs in Michigan has increased by more than 75 percent in just four years – from 27,014 in the 2014-15 academic year to 47,314 in 2018-19, according to a recent announcement from the state Department of Education.
More than 110,500 students were enrolled in CTE classes in 2018-19, representing nearly a quarter of Michigan students in 9th to 12th grades. More than 5,000 earned one or more college credits through a CTE course.
Kahle, of Adrian, further supports that mission with legislation allowing high school students greater access to college dual enrollment opportunities. Her plan – House Bill 4546 – would allow high school students to receive tuition reimbursement for postsecondary classes taken in the summer months.
The bill was unanimously approved by the House in October and awaits further consideration in the Senate.
"We must be creative and proactive to give students every opportunity for future success," Kahle said. "There are thousands of excellent jobs available in Michigan, and we must help our young people acquire the skills needed to fill them. The Legislature has worked hard to fill this 'talent gap' and my plan expanding dual enrollment opportunities is another positive step in the right direction."
Kahle consistently supports greater investments in students and CTE programs. She has voted for record investments in K-12 students in every year she's held office, including more than $15 billion overall in the current budget year.
The Legislature approved increases in funding for CTE students and $16 million in equipment grants for CTE programs for the current budget year. The Legislature previously approved $100 million for a workforce development program called the Marshall Plan for Talent. Gov. Whitmer recently vetoed or redirected some of this funding, but Kahle continues to advocate that the allocations be used for their intended purposes.
Kahle also supported other reforms to boost career education options – including allowing time spent with local employers and technical centers to count toward teachers' professional development requirements, and allowing qualified and experienced individuals without state teaching certificates to teach CTE classes.
"All of these initiatives have a common goal – helping our friends and neighbors get the skills they need to build a better future for themselves and their families," Kahle said.
###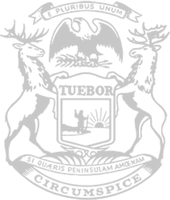 © 2009 - 2021 Michigan House Republicans. All Rights Reserved.
This site is protected by reCAPTCHA and the Google Privacy Policy and Terms of Service apply.