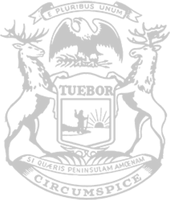 Rep. Kahle honors local autism organization during Capitol visit
State Rep. Bronna Kahle of Adrian presented a special tribute Wednesday to Jasmynn's Voice, an Adrian-based organization started by the Archer Family to support other families that live with autism.
"As a parent myself, I deeply admire David and Melissa for their dedication to their daughter, Jasmynn, and their advocacy for those living with autism," Rep. Kahle said. "It is only fitting as we observe April as Autism Awareness Month in the state of Michigan we recognize their devotion and unwavering commitment to serve."
State Rep. Bronna Kahle of Adrian presented a special tribute to Melissa (left), David, and Jasmynn Archer in recognition of their work with families living with autism. Joining them after the presentation is state Rep. Mike Mueller.
"What a gift and an honor to be recognized today at the Capitol for the work our daughter inspires us at Jasmynn's Voice to do for those with autism," Melissa Archer said. "Providing iPads and communication apps has brought our family immeasurable joy. Helping children who struggle to find their voices and exist amidst acceptance in a complex world is our privilege."
The Archer's started Jasmynn's Voice in 2012 after they discovered an iPad helped Jasmynn, who was non-verbal, communicate with those around her. David and Melissa's organization is meeting a critical need in providing iPad's to hundreds of children on the autism spectrum. These devices are one of many keys to unlock the silence those with autism sometimes struggle to overcome. Through educational apps, and programs specifically designed to help non-verbal children communicate, families can see improvements in behavioral struggles, anxiety and the frustration often attributed to a child's inability to communicate.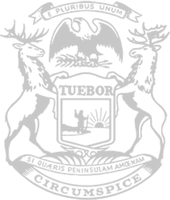 © 2009 - 2020 Michigan House Republicans. All Rights Reserved.
This site is protected by reCAPTCHA and the Google Privacy Policy and Terms of Service apply.