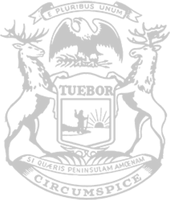 Rep. Johnson: With veto, governor blows opportunity to do the right thing for wrongfully convicted Michiganders
Rep. Steve Johnson today harshly criticized Gov. Gretchen Whitmer's veto of funding designed to ensure those who have been exonerated of a crime would receive the compensation due to them from the state of Michigan.
"The governor had the chance to do the right thing for the wrongfully convicted in Michigan – and she absolutely blew it," said Johnson, who sponsored House Bill 4286. "With her veto, she's saying she doesn't care about fulfilling the state's obligations or following state law. She's saying she doesn't care about atoning for mistakes when the government violates its duty to safeguard an individual's rights to life and liberty. She's saying she doesn't care about people who spent decades locked up for crimes they didn't commit."
Johnson's legislation was unanimously approved in both the House and Senate, with a perfect combined vote of 148-0 – making the governor's veto even more shocking.
Johnson, of Wayland, said his measure is necessary to ensure the state fulfills responsibilities outlined in the Michigan Wrongful Compensation Act of 2016. The law established a state fund to award an individual exonerated of a conviction with $50,000 for each year unjustly spent in prison. But the fund is essentially bankrupt, Johnson said, while wrongfully imprisoned exonerees are having their livelihoods compromised.
Johnson's legislation would immediately add $10 million to the state fund, covering the shortfall at least until next fiscal year's state budget plan is finalized. The governor's veto letter – while claiming to support funding for this purpose – inexplicably states she does not support the money's inclusion in House Bill 4286, and she vetoed the funding while approving the rest of the bill.
The measure also ensures the Legislature receives regular reports about pending claims and the balance of the fund to prevent future shortfalls.
Johnson's plan would benefit exonerated Michiganders such as Richard Phillips – who spent more than 45 years in prison after a wrongful conviction in Wayne County, then returned to society with no support system to help him get back on his feet. Dozens of other Michigan residents could be in similar situations.
"The governor ought to be ashamed of herself for this disgraceful act, and for playing politics with people's lives," Johnson said.
###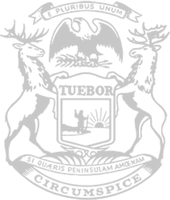 © 2009 - 2020 Michigan House Republicans. All Rights Reserved.
This site is protected by reCAPTCHA and the Google Privacy Policy and Terms of Service apply.