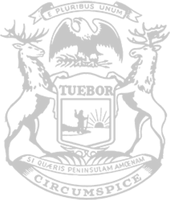 Rep. Iden on State of the State: Michigan must invest in talent and workforce development to continue economic momentum
RELEASE
|
February 13, 2019
PHOTO INFORMATION: State Rep. Brandt Iden, of Oshtemo Township, attends the Governor's annual State of the State address with his guest, Portage Mayor Patricia Randall.
State Rep. Brandt Iden – chair of the influential Michigan House Ways and Means Committee – tonight said workforce and talent development is the key to continued success for the state and the Portage/Kalamazoo region.
"We have a great opportunity to build on our recent comeback and move Michigan forward into the new decade," said Iden, who was joined by Portage Mayor Patricia Randall for Gov. Gretchen Whitmer's State of the State address at the Michigan Capitol. "Investing in talent development is an investment in our future. We must ensure our young people and workers of all ages have the skills needed to succeed in an ever-changing economy."
Iden, of Oshtemo Township, said he will prioritize working with the governor and Legislature to help equip students and workers with the skills needed to fill high-demand, good-paying jobs. Iden also supports policies aimed at helping job providers create new opportunities for Michigan workers, and reforming burdensome occupational licensing requirements to allow those re-entering the workforce — including those rehabilitated after serving prison time – to better provide for themselves and their families.
Iden noted Michigan's unemployment rate has dropped from 14.6 percent in mid-2009 to about 4 percent entering 2019.
"The recent job growth experienced with many of Portage's key employers shows we're headed in the right direction," Iden said. "Now it's time to take the next step forward and continue the comeback with positive policy important to residents of every city, village and township in Michigan."
###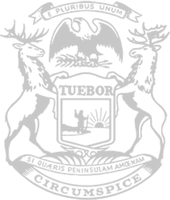 © 2009 - 2020 Michigan House Republicans. All Rights Reserved.
This site is protected by reCAPTCHA and the Google Privacy Policy and Terms of Service apply.