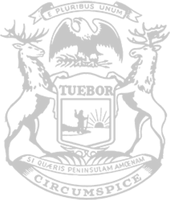 Rep. Iden: Modern gaming, sports betting regulations signed into Michigan law
RELEASE
|
December 20, 2019
Rep. Brandt Iden's work to protect Michigan consumers and modernize the state's gaming regulations is now part of state law.
Legislation to allow and regulate online casino-style gaming, along with sports wagering, was signed today by Gov. Gretchen Whitmer.
"After four years of hard work, I'm happy to see Michigan enter the modern era of gaming," said Iden, of Kalamazoo County's Oshtemo Township. "We'll have a safe, regulated environment for the thousands of Michigan residents who for years have been forced to travel to other states or play on risky offshore sites. Our economy will benefit as jobs are created within a growing industry. Our schools and local communities will benefit from new revenue. This is a huge win for our state and its residents."
Iden – chair of the House Ways and Means Committee — is the bipartisan package's lead sponsor. The new laws deal with fantasy sports, charitable gaming, and horse racing as well as sports betting and casino-style gaming.
The laws provide a competitive tax rate and regulatory framework for sports betting as Michigan joins many other states – including Indiana, Illinois and Pennsylvania — in recognizing a 2018 U.S. Supreme Court decision that encourages state action.
Online casino-style gaming and sports betting will be allowed only for those 21 and older through casinos already operating in Michigan, including Detroit's three casinos and tribal casinos across the state.
The Michigan Gaming Control Board will regulate online gaming with built-in safety features and strict state oversight – including age verification systems and protections against fraud. In-play sports betting will be based on official information provided by sports leagues such as the National Football League, National Basketball Association, and others.
A portion of gross "igaming" and sports betting revenue – translating into millions of dollars – will improve essential public services without asking Michigan taxpayers to pay more at the gas pump or grocery store. The majority of that revenue will go to Michigan's public schools. Several safeguards will be in place to protect and grow education funding, including a provision to ensure online games offered by casinos do not directly compete with games sponsored by the Michigan Lottery.
A portion of revenue from the reforms will go to a state fund that compensates first responders for lost wages and medical benefits if they get cancer from fighting fires. Another portion will be dedicated to the Compulsive Gambling Prevention Fund to help those in need access treatment and prevention programs.
"Michigan's gaming laws had not been significantly revised in more than two decades, and we were behind the times," Iden said. "But after working with two different governors and two different Legislatures to see this through, we finally have reforms to benefit the residents of our state for years to come."
###
The legislation: House Bills 4307-4312; 4323; 4173; 4916-4918.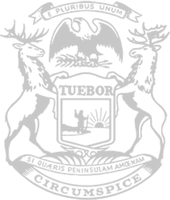 © 2009 - 2023 Michigan House Republicans. All Rights Reserved.
This site is protected by reCAPTCHA and the Google Privacy Policy and Terms of Service apply.