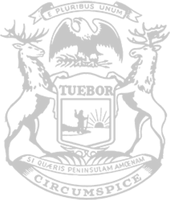 Rep. Iden: Michigan should be forward-thinking, move gaming online
House panel approves proposals prioritizing consumer protections, increasing state revenue
In a continued effort to update the way gaming is conducted and regulated statewide, the House Regulatory Reform Committee today overwhelmingly approved wide-ranging, bipartisan legislation spearheaded by state Rep. Brandt Iden.  The sweeping plan establishes and updates Michigan gaming regulations, and reflects modern technology.
Under Iden's measure, House Bill 4311, a division within the Michigan Gaming Control Board would be created to legalize and regulate internet gaming across the state. Internet-based gaming would only be allowed through existing Michigan casinos. Iden's plan provides important consumer protections, allowing players to wager through sites with built-in safety features and strict state oversight.
"Thousands of Michiganders are already wagering their hard-earned money online through risky, illegal sites – exposing themselves to the possibility of financial fraud and personal information theft," said Iden, of Oshtemo Township. "We are simply accounting for new technology. We want to give every resident in Michigan the peace of mind knowing they're playing through safe, regulated sites."
The technology – often referred to as "igaming" – is already legal in Delaware, Nevada, New Jersey and Pennsylvania.
Iden's second measure, House Bill 4307, makes a variety of much-needed updates to the Michigan Gaming Control and Revenue Act. Michigan hasn't updated its gaming control laws in over two decades.
"Modernizing our state's gaming control laws ensures the board can effectively account for evolutions within the gaming industry, and better protect Michigan residents," Iden said. "If Michigan is to capitalize on the early edge of online gaming, we need to update our current regulatory structure."
The legislation calls for a portion of gross gaming revenue – translating into millions of dollars – to improve state roadways, local schools and other essential public services without asking Michigan taxpayers to pay more at the gas pump or grocery store.
Iden's third piece of legislation, House Bill 4308, would explicitly authorize fantasy sports in Michigan by creating the Fantasy Sports Games Consumer Protection Act.
The measures, along with the rest of the plan that includes updates to the horse racing industry and charitable gaming operations, now move to the House Ways and Means Committee for further consideration.
PHOTO INFORMATION: State Rep. Brandt Iden testifies before the House Regulatory Reform Committee March 12 in support of measures establishing and updating Michigan gaming regulations, and reflecting modern technology.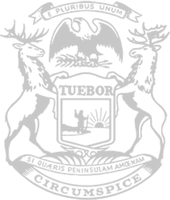 © 2009 - 2020 Michigan House Republicans. All Rights Reserved.
This site is protected by reCAPTCHA and the Google Privacy Policy and Terms of Service apply.