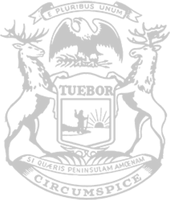 Rep. Iden: Michigan should alleviate burdensome occupational restrictions
In a continued effort to give those with a criminal record a better chance at finding steady employment, state Rep. Brandt Iden today testified before the House Regulatory Reform Committee in support of a bipartisan plan he is spearheading.
In Michigan, when an individual applies for an occupational license, he or she must undergo an evaluation of "good moral character." Currently, this evaluation can almost automatically exclude those with a past criminal conviction.
Iden's legislation, House Bill 4488, eases the restrictive good moral character evaluation and more easily allows those with a criminal conviction to pursue a career. Iden's bill is the lead measure in a six-bill package.
"Everyone deserves to be considered by their skills and qualifications, especially when there is plenty of work to go around," said Iden, of Oshtemo. "Michigan currently has more job openings than able-bodied workers to fill them. We need to stop restricting the ability of qualified Michiganders from entering the workforce and we should be encouraging rehabilitated individuals to pursue meaningful employment."
Around 77 million Americans, or one out of every three adults, have a criminal record, according to the National Council of State Legislatures. This makes it difficult to find work that requires an occupational license.
In 2014, employment barriers faced by people with felony convictions – including occupational licensing – were associated with a higher unemployment rate and a cost of at least $78 billion to the economy nationwide.
"Simply put, these reforms are the first step to leading the way to a better Michigan," Iden said. "This policy will result in lower recidivism rates and higher workforce participation. I am proud of this bipartisan effort and look forward to the next steps for this bill package."
House Bills 4488-4493 remain under consideration in the House Regulatory Reform Committee.
PHOTO INFORMATION: State Reps. Brandt Iden, of Oshtemo, and Sherry Gay-Dagnogo, of Detroit, testify before the House Regulatory Reform Committee about the need to remove burdensome occupational licensing restrictions on Tuesday.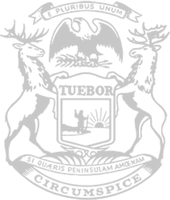 © 2009 - 2020 Michigan House Republicans. All Rights Reserved.
This site is protected by reCAPTCHA and the Google Privacy Policy and Terms of Service apply.