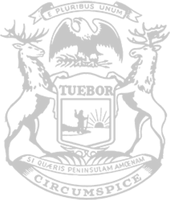 Rep. Huizenga votes to bring crucial coronavirus emergency funding to West Michigan
State Rep. Mark Huizenga, of Walker, today voted in favor of a new emergency budget plan adding another $125 million to help the state of Michigan and local communities respond to coronavirus.
The measures bring the total state funding approved to $150 million, including the $25 million approved by the Legislature last week. The plan will provide $50 million for immediate needs such as virus monitoring and testing, $50 million for critical health care providers to expand capacity for coronavirus response, and $50 million to keep in reserve for when necessary.
The measure also will make it easier to use federal assistance related to coronavirus. The total amount of confirmed cases statewide rose to 65 on Tuesday, according to the Michigan Department of Health and Human Services. Kent County has reported five of those positive cases while Ottawa County has reported one positive.
"The state of Michigan and the Legislature are working tirelessly in partnership with local health officials to implement measures that will contain this virus and protect families throughout West Michigan and the state," said Huizenga, who serves on a House Appropriations Subcommittee devoted to DHHS. "This was a positive step, putting forth the resources necessary to combat spread and give people the care they need. I will continue to be in contact with local officials in the greater Grand Rapids area and public health experts to see what additional measures need to be taken."
There are several preventative measures one can take to lower their risk of being exposed to the virus. They include:
• Washing your hands often with soap and warm water for 20 seconds. Use hand sanitizer if soap and water is not available.
• Avoiding touching your eyes, nose, or mouth.
• Covering your mouth and nose with a tissue or upper sleeve when coughing or sneezing.
• Avoiding contact with people who are sick.
• If you are sick, staying home, and avoiding contact with others.
• Staying at least 6 feet away from others when in a public setting.
Reliable information about COVID-19 can be found at www.michigan.gov/Coronavirus and www.CDC.gov/Coronavirus.
###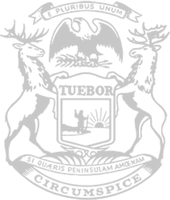 © 2009 - 2020 Michigan House Republicans. All Rights Reserved.
This site is protected by reCAPTCHA and the Google Privacy Policy and Terms of Service apply.