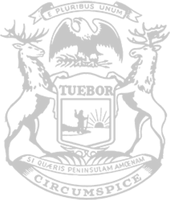 Rep. Huizenga supportive of Wolverine's PFAS settlement
RELEASE
|
December 11, 2019
State Rep. Mark Huizenga commended the settlement agreement reached this week between the state, Algoma Township, Plainfield Township and Wolverine Worldwide addressing PFAS contamination in Northern Kent County.
"This settlement will begin to bring clean water to the people in Plainfield and Algoma townships and that is exactly what needs to happen," Huizenga said. "I have said from the very beginning of this crisis that bringing clean water to the residents impacted by this contamination should be the state's number one priority."
Wolverine Worldwide agreed Tuesday to pay more than $69 million to extend new municipal water systems to the homes of the families affected by PFAS contamination in Kent County. The deal will also require the company to cover costs for house filtration systems installed in PFAS contaminated homes with private wells and continue to monitor groundwater under state oversight. The settlement is a culmination of years of work at all levels of government to bring answers and results to the residents of Northern Kent County.
"I'm glad to see progress being made with this settlement," Huizenga said. "I want to give special recognition to the group of citizens who brought this issue to the state's attention. Without them we may never have known the extent of the contamination."
"This is going to take several years to implement and I know there will be questions along the way. I'm committed to working with all involved to ensure people in our community are informed and provided with clean drinking water."
The final binding agreement awaits approval by U.S. District Judge Janet T. Neff.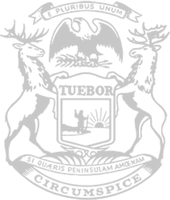 © 2009 - 2020 Michigan House Republicans. All Rights Reserved.
This site is protected by reCAPTCHA and the Google Privacy Policy and Terms of Service apply.