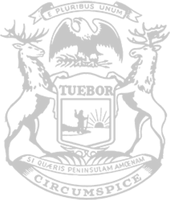 Rep. Huizenga: Increased revenue sharing, career readiness will help keep Michigan strong
RELEASE
|
September 24, 2019
Legislator votes to send spending plan to governor's desk
State Rep. Mark Huizenga, of Walker, today voted in favor of a new Michigan state budget investing more in roads and bridges, public health and safety, and strengthening communities – without raising taxes.
Huizenga's votes came as the Legislature completed its work on a new state budget for the fiscal year starting Oct. 1. Last week, the Legislature approved record-high investment in Michigan students as part of the same overall budget.
Huizenga specifically pointed to measures within the General Government appropriations plan, which the first-term legislator oversaw while chairing a corresponding budget subcommittee.
A $41 million increase in revenue sharing for local communities will improve essential public services residents rely on every day. Investments will continue to increase in programs such as Going Pro to train more workers for good-paying, high demand careers – allowing them to support themselves and their families while continuing Michigan's economic comeback.
The budget plan builds upon a previously approved schools budget which provides significant increases in career and technical education.
"This budget gives residents the opportunities they need to succeed and commits resources to building stronger communities around them," said Huizenga. "I'm proud of the budget we are sending to the governor. It shows Michigan is committed to being a great place to live, work and raise a family. We're fulfilling our constitutional duty to produce a budget by the Oct. 1 deadline and doing it without going to taxpayers for more of their hard-earned money. These plans are giving residents good value for their tax dollars."
Huizenga also underscored updated IT oversight to provide a more stringent, responsible use of state taxpayer dollars. IT is often used to describe computers and computer networks, but also includes all layers of systems within an organization – such as physical hardware, operating systems, applications, databases, storage and servers.
The budget plans will move collectively to the governor for review.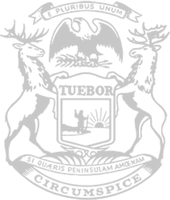 © 2009 - 2020 Michigan House Republicans. All Rights Reserved.
This site is protected by reCAPTCHA and the Google Privacy Policy and Terms of Service apply.