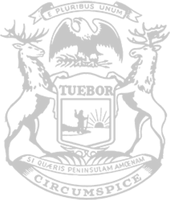 Rep. Huizenga applauds House for unanimous advancement of IT project reforms
Plans offer remedies for inefficiencies and will save taxpayers money
A wide-ranging plan spearheaded by state Rep. Mark Huizenga, devoted to addressing state information technology (IT) projects was approved by the Michigan House today.
The proposals aim to implement newer, more effective practices within such projects to be more effective with the taxpayer dollars that fund them.
"This was a bipartisan effort to take a deeper dive into our state's IT projects and the result was bipartisan support for these plans," said Huizenga of Walker. "We want to ensure taxpayers are getting the best service for what they're paying for and that the Legislature is a good partner with state departments going forward."
The bipartisan task force Huizenga chaired explored a concerning trend of spending overruns and inefficiencies plaguing IT projects. The group developed a report which Huizenga shared with the House Appropriations committee before the legislation was introduced.
Huizenga noted a few examples that led to the task force's formation. A Department of Health and Human Services system related to tracking child abuse and neglect cases, for example, has received $231 million in the past several years and still has persistent and significant defects. About 40,000 Michigan residents were victimized and wrongfully accused of fraud between 2013 and 2015 by a faulty computer system used by the Unemployment Insurance Agency. A failed Secretary of State computer system overhaul started in 2005 resulted in service issues, lawsuits and cost overruns.
The first-term legislator noted such inefficiencies can lead to a ripple effect with spending – requiring more money to address an issue that otherwise could have been used to support needs such as roads, schools and public safety.
Huizenga's plan, House Bill 5053, establishes "clawback" provisions to help hold contractors accountable. The change will call for money to be repaid or other penalties to be implemented if a contractor fails to deliver on contractual obligations related to project completion and performance.
House Bills 5492-95 also address general oversight and transparency, as well as standardizing accounting practices, terminology and management on IT projects throughout state departments.
The plans now move to the Senate for further consideration.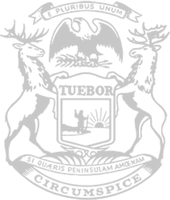 © 2009 - 2020 Michigan House Republicans. All Rights Reserved.
This site is protected by reCAPTCHA and the Google Privacy Policy and Terms of Service apply.