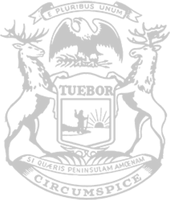 Rep. Howell plan would end Legislature's 'lame duck' sessions
State Rep. Gary Howell has proposed a constitutional amendment to eliminate legislative sessions from extending past Election Day, eliminating the period in November and December commonly known as "lame duck."
"All too often, controversial bills are pushed through to passage during the November and December sessions without adequate public hearings or input from the people affected by the proposed laws," said Howell, of North Branch. "When the ink is still wet, the paper is too hot from being run off, and lawmakers complain that they haven't read the bill they are about to vote on, you know that the process is totally dysfunctional."
Howell had introduced the same House Joint Resolution in 2017, but was never given a hearing.
"There is no way that legislation can be properly vetted during a lame duck session," Howell said, "especially when we are up more than half the night. Depriving lawmakers of sleep is a totally inappropriate way to round up votes for a bill. As my mother always said, nothing good happens after midnight."
Howell went on to say "Last November and December, the House took more than 400 votes. When that takes place, it is hard for legislators – not to mention the public – to be well-informed on the issues."
Howell's solution proposes a constitutional amendment requiring the Legislature to adjourn on the Friday before the November election during even-numbered years.
"This is also an issue of accountability," Howell said. "All legislators should be accountable to the people who elect them. That is often not the case during lame duck. Term-limited lawmakers vote on issues for which they never have to answer to the voters. Quite frankly, if a bill isn't good enough to pass before an election, it's probably not a good idea to shove it through after an election."
House Joint Resolution C has been referred to the House Government Operations Committee for consideration.
If the plan were approved by two-thirds of both the House and Senate, it would be placed on the statewide general election ballot for voter consideration.
###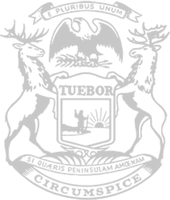 © 2009 - 2021 Michigan House Republicans. All Rights Reserved.
This site is protected by reCAPTCHA and the Google Privacy Policy and Terms of Service apply.