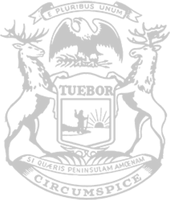 Rep. Howell continues fight against bill to eliminate mining regulations
State Representative Gary Howell (R -North Branch) this week testified in opposition to Senate Bill 431 in the Senate Transportation Committee.
The Senate bill, if enacted, would strip away local control and give aggregate companies full authority to establish gravel mines anywhere in Michigan regardless of what the local citizens and their township officials say and regardless of health and safety issues.
As the municipal attorney for Metamora Township in the 1980s and 1990s, Howell successfully defended the residents of Metamora in federal court and defeated the mining company at that time.
"The residents of Metamora as well as citizens throughout the state deserve to maintain the right of local control over decisions affecting their homes and property," Howell said. "The aggregate companies have been defeated three times in court. They know that if they were to continue going to court, they would continue to lose. They are now trying to change state law and void the judicial decisions."
During his testimony, Howell pointed out that Senate Bill 431, sponsored by Detroit Democrat Adam Hollier, was essentially written by the mining companies and their lobbyists. The bill follows exposure of a discredited report that was paid for at taxpayer expense by the Michigan Department of Transportation in collusion with the lobbyist for the aggregate industry. The Auditor General of Michigan has condemned the report, citing numerous glaring errors regarding the alleged need for more aggregate mining as well as other issues.
Nearly 100 residents from Metamora and the surrounding area have attended the Lansing hearings.
"I commend the citizens of Metamora and Lapeer County for taking the initiative to come to Lansing and make their voices heard," Howell said. "If SB 431 were to pass, these individuals would effectively have no voice at all regarding gravel mining operations in their own community."
In his testimony before the committee, Howell explained the presence of a Superfund site that is located close to the proposed mine. He expressed extreme concern about the impact that digging near this site might have on the aquifer and drinking water.
"This fight is far from over," Howell said. "But I intend to see it through. With the help of the local residents who are so actively engaged, we will protect local control. Michigan citizens deserve no less."
It is anticipated that the bill may be considered further at the Senate Transportation Committee next week.
PHOTO INFORMATION: State Representative Gary Howell testifying against the gravel mining bill in the Senate Transportation Committee along with a large group of concerned Metamora residents.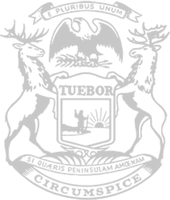 © 2009 - 2021 Michigan House Republicans. All Rights Reserved.
This site is protected by reCAPTCHA and the Google Privacy Policy and Terms of Service apply.