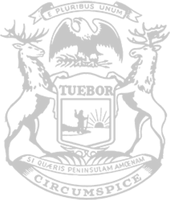 Rep. Hall urges governor to seek major disaster declaration
Lawmaker: Federal funds needed to combat COVID-19
State Rep. Matt Hall, R-Marshall, this week sent a letter to Gov. Gretchen Whitmer urging her to request a major disaster declaration in order to utilize available federal resources to supplement Michigan's efforts to combat the COVID-19 pandemic.

By requesting a declaration of major disaster from the Federal Emergency Management Agency (FEMA), Michigan could qualify for increased federal funding and other forms of assistance to assist in efforts combating the state's coronavirus outbreak. Federal law asserts funds administered by FEMA cannot be tapped into unless Gov. Whitmer submits a request for a major disaster declaration. Hall said as of early Thursday, one has not yet been filed.

"It is clear that because of the severity of the coronavirus epidemic in our state, Michigan needs federal assistance to effectively respond," Hall said. "The health, safety and well-being of every Michigan resident matters, which is why this request should have been done earlier. The governor should stop criticizing the president and start working with his administration. Now should be the time for action – Michigan lives are at stake."

Michigan currently has 2,295 confirmed COVID-19 cases – fifth-most in the nation – and an ascending death toll of 43. On Wednesday, the Michigan Department of Health and Human Services reported COVID-19 cases statewide have soared more than 20 percent, with 507 new cases within 24 hours.

Hall said the longer Gov. Whitmer waits to formally request President Donald J. Trump to declare a major disaster here in Michigan – as the Trump administration has for nine states already – state and local officials will continue mitigation efforts without being able to run on all cylinders.
###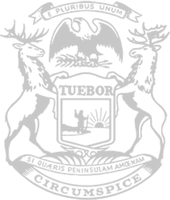 © 2009 - 2021 Michigan House Republicans. All Rights Reserved.
This site is protected by reCAPTCHA and the Google Privacy Policy and Terms of Service apply.