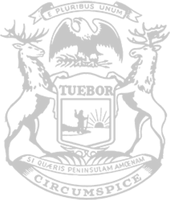 Rep. Hall: UIA's communication crisis creates mistrust, frustration as people continue to wait on unfulfilled claims
Joint Select Committee on the COVID-19 Pandemic Chair Matt Hall, of Marshall, today issued the following statement after hearing testimony Wednesday from Steve Gray, Director of Michigan's Unemployment Insurance Agency:
"UIA is not communicating in an acceptable fashion with laid-off Michigan workers or the Legislature, which is actively trying to connect the agency with people who have not received needed benefits. They're not communicating effectively with the public about the reasoning behind their decisions. It's why they've spent $20,000 on an emergency public relations team to help them.
"I believe most people can accept and understand that things happened in Michigan which overwhelmed the system, and that the system was not prepared for this kind of surge. What people are struggling to accept and understand is the lack of communication from the agency to get this right. Legislators have heard from many people who just want a callback from the agency or a voicemail to know that they are being heard and work is being done to fulfill their claim. The fact that this straightforward and basic customer service hasn't been provided has been UIA's biggest problem.
"Similar to legislators across the state, I continue to hear from constituents in Calhoun and Kalamazoo counties who have yet to get benefits they are owed. When the number of calls and emails explaining these experiences decline, I will note progress. When the amount of time it takes for one of my constituents to get their case resolved through the UIA's critical response portal decreases, I will note progress. But it is taking over five weeks now for these cases to be looked at, and I am still hearing the same number of heartbreaking stories from people who are trying to get their claims fulfilled. I will be very interested to see how UIA responds over the next few weeks to improve efficiency. Michigan residents deserve better."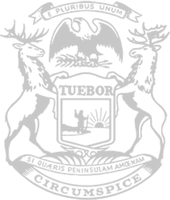 © 2009 - 2020 Michigan House Republicans. All Rights Reserved.
This site is protected by reCAPTCHA and the Google Privacy Policy and Terms of Service apply.