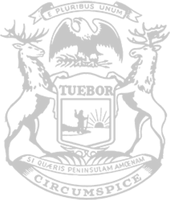 Rep. Hall supports COVID-19 relief, including assistance for first responders and unemployed workers navigating benefits system
Supplemental legislation assists front-line workers, small businesses and families
State Rep. Matt Hall, of Marshall, today voted to approve the appropriation of roughly $880 million in federal funding to help offset costs accumulated during COVID-19.
The funding included in the measure – Senate Bill 690 – will be devoted to areas such as improving the unemployment benefits filing system, education, public safety, health care, farms and other needs.
"We must ensure Michigan emerges from this crisis with a healthy population and a healthy economy," Hall said. "In order to do that, we must have a smart approach in how we are spending federal dollars that are coming in. This funding will provide needed relief for people who have been put in difficult situations due to the COVID-19 pandemic."
Hall placed an emphasis on helping laid-off Michigan workers failed by the state's Unemployment Insurance Agency. The bill provides $29 million for better technology and increased staffing for the agency. Roughly 2.2 million unemployment claims have been filed since mid-March as Gov. Gretchen Whitmer shut down much of Michigan's economy with 'stay home' orders and essential business directives. The surge led to the UIA being unable to process claims in a timely fashion. In many cases, people have been without payments for their claims for over two months.
The funding will allow the department to hire up to 500 additional temporary contract employees for six months to ensure more claims can be processed. Hall has looked into the preparedness and responsiveness of the agency while chairing the Joint Select Committee on the COVID-19 Pandemic. UIA Director Steve Gray testified before the select committee in May about problems the agency has had with fulfilling claims.
"This is a needed step to get people the benefits they are owed so they can support themselves and their families during this unprecedented time," said Hall. "The agency explained to our committee they need additional resources to better address the issues they were facing. We gave them what they asked for, now they need to deliver. People who are waiting on benefits have waited long enough." 
Hazard pay grants will be available within the funding for first responders who have continued on the job during the public health emergency – including local law enforcement, corrections officers, emergency medical personnel and firefighters.
Another $25 million will go to grants for the purchase of personal protective equipment, expanding the list of local businesses that can have access to items that will allow them to operate safely and sensibly. The list includes emergency medical service providers, long-term care facilities, dental facilities and rural pharmacies.
With the prevalence of online curriculums due to the pandemic, a distance learning and broadband grant totaling $25 million will also be available to assist rural areas with computers for students and wireless connectivity.
"I've talked to local teachers, school board members and superintendents and they explained to me that not everyone in their communities had a computer or access to broadband for high-speed, reliable internet. That has made online learning much more difficult for students," Hall said. "I've listened to local law enforcement, teachers and people in numerous industries about what they need to get through this. I want to ensure they're put in a position where they can."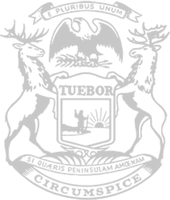 © 2009 - 2020 Michigan House Republicans. All Rights Reserved.
This site is protected by reCAPTCHA and the Google Privacy Policy and Terms of Service apply.