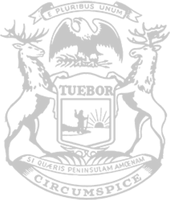 Rep. Hall, Sen. Nesbitt: Does governor have something to hide with veto of whistleblower protections?
State Rep. Matt Hall, of Marshall, and state Sen. Aric Nesbitt, of Lawton, today criticized Gov. Gretchen Whitmer for vetoing legislation designed to improve state government accountability and integrity.
Senate Bill 686, sponsored by state Sen. Tom Barrett of Charlotte, prohibits state agencies from punishing an employee for communicating with a state legislator. The proposal passed unanimously in both the Michigan House and Senate.
"I've personally heard from state employees who said they have been discouraged from talking with me," said Hall, who chairs the Joint Select Committee on the COVID-19 Pandemic and the House Oversight Committee, the latter of which advanced the bill in unanimous, bipartisan fashion in May. "This gives important protections to state workers who have information on wrongdoing in state government, and those protections allow them to come forward with that information so state government can be held accountable. These types of protections are always important no matter which political parties hold the executive office or Legislature. It is especially important during the COVID-19 pandemic because the Whitmer administration has made so many decisions without the input of the Legislature or the public. Because legislators are the voice of people they represent, it's vital to have this line of communication open and free of reprisal."
The Legislature had included similar whistleblower protections within each budget since 2006. After the passage of the budget for the current fiscal year, Gov. Whitmer stripped language laying out the protection, leaving open the possibility that departments could discipline workers who communicate with members of the Legislature or dissuade them from doing so.
Nesbitt, who also serves as vice-chair on the Joint Select Committee on the COVID-19 Pandemic, said he is in favor of a veto override vote to put the protections into law. The Legislature can override a governor's veto with two-thirds support in the House and Senate.
"In her first State of the State address, Gov. Whitmer acknowledged a lack of government transparency in Michigan. But this veto only makes state government less transparent and accountable to the people it serves," Nesbitt said. "It makes you wonder what the governor has to hide as our state has dealt with a pandemic, massive unemployment numbers and catastrophic flooding in recent months.
"Every Spring there is a push for increased accountability for government with Sunshine Week. But Gov. Whitmer is telling that movement to stick it where the sun doesn't shine by doing things like limiting Freedom of Information Act requests, removing whistleblower protections and refusing to put them back into place when the Legislature says it's the right move in a 145-0 vote count. This veto is unacceptable."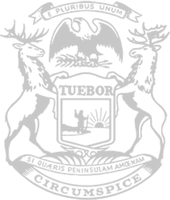 © 2009 - 2020 Michigan House Republicans. All Rights Reserved.
This site is protected by reCAPTCHA and the Google Privacy Policy and Terms of Service apply.