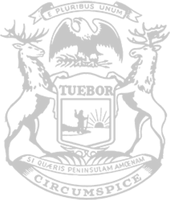 Rep. Hall seeks additional answers from UIA Director
COVID-19 committee chair underscores new concerns since previous testimony
Joint Select Committee on the COVID-19 Pandemic Chair Matt Hall today sent a letter to Michigan Unemployment Insurance Agency Director Steve Gray, asking that he testify before the committee next week.
Gray previously appeared before the bipartisan body on May 13, disclosing roughly 134,000 people across the state had still not been paid anything for their unemployment claims. The following week, Department of Labor and Economic Opportunity Director Jeff Donofrio stated the number stood at 124,000 – as the agency continued to process existing claims and take in new ones from people throughout the state who were put out of work via Gov. Gretchen Whitmer's executive orders.
Hall, of Marshall, has unsuccessfully sought an up-to-date number since the May 21 hearing with Donofrio – bringing into question the transparency and forthrightness of a state agency tasked with serving the people.
"Director Gray and Director Donofrio shared this data with us the last time they were before the committee, but I have not been able to get an honest, updated number since those hearings," Hall said. "Our committee sent written follow-up questions to Director Gray in which this information was requested, but the answer field was left blank. It appears committee testimony is the only place where the people of Michigan can hear this valuable information shared, so I look forward to Director Gray's participation."
Hall is also looking to explore a recently revealed timeline in which the agency declined capacity assistance from Quicken – after not disclosing to the committee if private partnerships have been considered or the extent of any potential partnerships. The agency had previously indicated that it was only capable of handling between 5,000-7,000 of the roughly 150,000 phone calls it received each day when claims and general inquiries were at their peak.
"I think people throughout Michigan – notably the 124,000 who have struggled mightily to have their unemployment claim processed or even speak with someone at the agency – deserve to hear the agency's reasoning for turning down this offer," Hall said. "When Gov. Whitmer made the decision to close down small businesses across Michigan, the agency quickly became overwhelmed by the amount of claims they were getting and people have waited weeks without being able to pay bills or put food on the table. Despite this clear issue, the UIA chose not to partner with an entity that could have solved problems and helped the agency pay these individuals the benefits they have earned."
"The committee has heard from many people who are struggling due to the UIA's response during this crisis, and they are owed an explanation for this decision. The Governor has said she's made swift decisions during COVID-19 to help protect the people of Michigan, so it's puzzling that her departments were so quick to shelve this opportunity."
Hall said the select committee will also look to address lengthy delays as legislators work with the agency to get people needed benefits, reports of employers no longer receiving notifications of their employees who are claiming unemployment, and the creation of a new fraud task force.
On Thursday, the select committee is scheduled to meet with Michigan Department of Licensing and Regulatory Affairs Director Orlene Hawks to address concerns the committee has received from struggling local business owners throughout Michigan.
###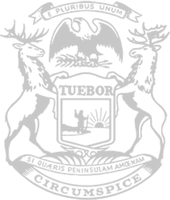 © 2009 - 2020 Michigan House Republicans. All Rights Reserved.
This site is protected by reCAPTCHA and the Google Privacy Policy and Terms of Service apply.