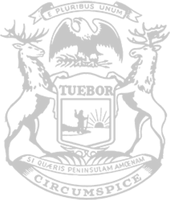 Rep. Hall: New UIA numbers show problem in getting people benefits is getting worse, not better
Joint Select Committee on the COVID-19 Pandemic Chair Matt Hall today said he is discouraged by an update he received Thursday showing an increase in the amount of people throughout the state who have still not been paid at all for their unemployment claims.
UIA Director Steve Gray informed Hall 166,133 people in Michigan who have filed claims have received no payments. This number has risen from May 21, when Department of Labor and Economic Opportunity Director Jeff Donofrio disclosed to the committee that roughly 124,000 people had not yet received any payments for their claim.
"Since testimony from UIA and LEO in May, we have heard from many people – some who have waited more than 10 weeks – who still have not received their benefits through no fault of their own," said Hall, from Marshall. "These numbers not only confirm problems still exist but they show they are getting worse.
"I'm interested to know why this number keeps going up, given that the rate of new claims has slowed and people are getting back to work safely and sensibly. The agency has had a month to work through some of these issues since they last spoke with our committee."
The new information provided to Hall also included a total of 189,471 paid claimants who currently have a stop-payment indicator on their accounts for the purposes of additional verification – leaving people without payments for weeks owed.
"The agency indicated to me that their efforts to verify identities and resolve stop-payment issues would not impact their work to fulfill remaining claims that needed to be paid and new ones that were coming in," Hall said. "Going by this new information, we have over 350,000 people who are stuck through no fault of their own. Legislators have heard from many of them. They've had to take out loans and are struggling to get by and feed their families with no end in sight."
Hall and the select committee heard from workers and small business owners across Michigan this week regarding their frustrations with the state's unemployment system. Gray has agreed to testify Wednesday morning before the select committee.
Also this week, the Michigan House appropriated $29.1 million in federal funding to UIA to improve the responsiveness of the agency. The money will go to improving technology and increased staffing, allowing the agency to hire up to 500 additional temporary contract employees for six months to ensure more claims are processed. The updated numbers provided to Hall from the agency show that the total amount of unemployment claims since mid-March has surpassed 2.3 million.
"This needed transparency took a month and now we have a clearer picture of what we are facing," Hall said. "The agency needs to develop a smarter plan of action to swiftly resolve these issues. I look forward to speaking with Director Gray about the many problems we have been hearing from people who are trying to get their claims fulfilled."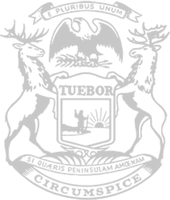 © 2009 - 2020 Michigan House Republicans. All Rights Reserved.
This site is protected by reCAPTCHA and the Google Privacy Policy and Terms of Service apply.