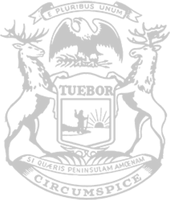 Rep. Hall: Keeping the momentum in 2020
RELEASE
|
December 30, 2019
(The following column by Rep. Matt Hall originally appeared in the Dec. 25, 2019 edition of the Homer Index.)
By state Rep. Matt Hall of Marshall
As we bring on the New Year and begin a new decade, I would like to share with you some of my legislative accomplishments from the past year, and how they will lead the way to a better Michigan in 2020.
It has been an hon
or to serve as your state representative in the 100th Michigan Legislature. Throughout my first year, I have had the opportunity to meet and work with extraordinary individuals across our communities and the state to find solutions for Calhoun and Kalamazoo county families.
I focused on the issues that matter most to you and your family – protecting your hard-earned money, improving your quality of life and making government more effective and accountable. We have made a lot of strides together, but our momentum is just getting started.
Here are just some of my accomplishments from 2019:
Making Government More Accountable
As Chairman of the of the House Oversight Committee, I have spent the year working hard to hold unelected bureaucrats accountable to the hard-working taxpayers of Michigan.
When a West Michigan veterans home was plagued by questionable accounting practices and patient care, I took action to ensure our military heroes receive the care and attention they deserve.
When state auditors found Children's Protective Services (CPS) was not effectively protecting vulnerable children from abuse and neglect, I collaborated with both Republicans and Democrats to craft a legislative solution requiring CPS investigators to confirm the safety of all children in a home within 24 hours of receiving a child abuse complaint.
The plan will help the state confirm that children and families in abuse cases receive the community-based services they need, and make other important changes. It now awaits a full House vote.
Supporting Responsible Criminal Justice Reforms
In May, the House voted to approve my bipartisan plan protecting Concealed Pistol License (CPL) holders from unfair felony prosecution for forgetting to renew their license within the first year. The plan was the first legislation I introduced and reduces the penalty to a civil infraction.
A felony conviction can destroy a person's life. It makes it difficult to find a job or suitable housing and suspends an individual's constitutional right to possess a firearm. It is unfair for an otherwise law-abiding citizen to be considered a felon because of a paperwork oversight.
To create more opportunities for reformed Michiganders, in November I voted to expand Michigan's expungement laws to give hundreds of thousands of residents with old, low-level convictions a chance to start fresh. A steady, good-paying job is one of the best ways to ensure people lead productive, crime-free lives.
Fixing Michigan's Broken No-Fault Car Insurance System
When I was elected to represent you and your families in Lansing, I made a promise to listen to and deliver on your priorities – including tackling car insurance reform.
For decades, drivers have been saddled by skyrocketing car insurance premiums washing away their hard-earned savings, only to have their elected officials turn a blind eye and do nothing about it. This practice is coming to an end because I cast my vote in support of a historic, bipartisan solution to deliver guaranteed rate relief for every Michigan driver.
Beginning July 1, 2020, drivers will be free from expensive mandates and have the freedom to choose an amount of coverage that best meets their financial needs. The new law also reins in out-of-control medical costs for car accident victims, brings down the hammer on rampant fraud and abuse, and still maintains the nation's best medical coverage.
Legalizing Sports Wagering, Online Gambling
Michigan has become the latest state to legalize sports betting after the governor signed my plan installing important consumer protections. It is the first piece of legislation I have authored that has been made into state law.
Thousands of Michiganders are already placing sports wagers every day on risky, illegal websites and mobile apps where there are no protections in place to safeguard them from bad actors and theft. My plan puts Michigan in the game by installing important consumer protections and capitalizing on a rapidly growing industry.
Communities with casinos – such as Emmett Township in Calhoun County, where FireKeepers Casino is located – will benefit greatly as a portion of revenue generated from internet wagers will be directed to local governments where casinos are present.
The plan also features built-in safety measures and strict state oversight – including protections against fraud and an age verification system to prevent those under 21 from participating.
Now, more than ever, it is important we get off the sidelines and provide this opportunity for Michiganders in the right and safe way.
Restoring Gov. Whitmer's Budget Cuts
In a politically-motivated attempt to force Michigan families to pay $6 to $10 more each time they fill up at the gas pump, the governor vetoed nearly $1 billion in Legislature-approved funding when she signed the budget plan for the fiscal year beginning Oct. 1.
The governor cut funding to vital programs – including road repairs, our schools, veterans and public safety.
The cuts – while extreme – should have never happened in the first place. I, like many in our communities, was understandably upset with the governor's cuts and was not going to let them stand. I worked with my colleagues across the aisle on restoring much of the funding vetoed by Gov. Whitmer.
The plan restored:
$35 million for public charter students.
$10 million for school safety grants.
$13 million for the secondary road patrol program.
$4 million for county veteran services.
$34 million for critical access hospitals.
$1.125 million for autism services.
I want to thank the many people who have reached out to me with words of encouragement during my first year in office. We have accomplished much together and I am excited to see what's in store for us in 2020. I am always here to listen to your concerns and deliver positive results for our communities. Please do not hesitate to contact my office at 517-373-1787 or email [email protected].
#####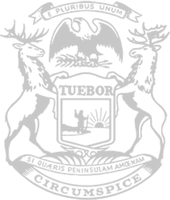 © 2009 - 2022 Michigan House Republicans. All Rights Reserved.
This site is protected by reCAPTCHA and the Google Privacy Policy and Terms of Service apply.