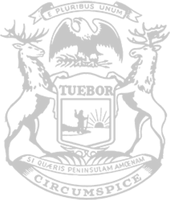 Rep. Hall issues statement on state's procurement of personal protective equipment during COVID-19
State Rep. Matt Hall, of Marshall, issued the following statement after testimony in today's Joint Select Committee on the COVID-19 Pandemic hearing revealed Gov. Gretchen Whitmer's administration did not follow up with companies who wished to assist the state with personal protective equipment at fair cost as the state sought it during outbreaks:
"As COVID-19 spread earlier this year, we heard Gov. Whitmer say the state did not have enough personal protective equipment (PPE) for frontline workers. Gov. Whitmer has criticized the federal government for not helping Michigan obtain this vital equipment.
"So I find it interesting that as PPE providers share with our committee that they have been trying to get these items – including masks, gloves and gowns – into the state's possession, the Whitmer administration has shifted to saying they hit all of their targets with procuring and distributing this equipment.
"We have seen images of hospital workers wearing trash bags as improvised PPE. Other frontline workers have experienced shortages. This shows that their targets were wrong. While we were told that people could not get elective surgeries because there wasn't enough PPE for healthcare providers, we now know that there were PPE providers that were willing and able to provide needed equipment. Frustrated, these PPE providers reached out to Michigan legislators to try and get in touch with someone in the Whitmer administration about a quote or a shipment, but the governor has consistently shown no interest in working with the Legislature – even if it means needed PPE being delivered practically to her doorstep.
"The information we heard in our committee today brings into question the administration's ability to handle a second surge of COVID-19. Cases are ticking upwards in several states. A variety of essential services will depend on this equipment. We must ensure our frontline workers are protected and utilize the channels we have available to see that pledge through."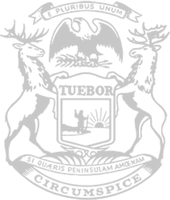 © 2009 - 2020 Michigan House Republicans. All Rights Reserved.
This site is protected by reCAPTCHA and the Google Privacy Policy and Terms of Service apply.