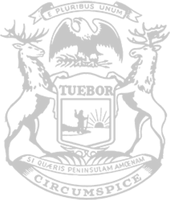 Rep. Hall issues statement on personal protective equipment testimony in COVID-19 select committee hearing
State Rep. Matt Hall, of Marshall, issued the following statement today after the Joint Select Committee on the COVID-19 Pandemic heard testimony from Al Siblani, CEO of Envisiontec, Inc, in Dearborn, who has been trying to work with the state to deliver needed test swabs:
"Mr. Siblani told us he could have 100,000 swabs delivered to Michigan tomorrow if not for delays and a lack of direction from Gov. Whitmer's administration – which he referred to as a black box in terms of communication. He said this has been the case for 12 weeks, while the Whitmer administration has told us for weeks that there is a shortage of these swabs. 
"Other states have found this Michigan manufacturer and collaborated with them. Other states are coordinating with the private sector to get more of what they need. But Michigan lags behind. Hospitals in Michigan and local governments are working with this supplier, but the Whitmer administration is still denying it from being used on a wider scale – while contending they are turning over every stone to get there.
"We are seeing the amount of COVID-19 cases rise in Michigan in recent days. While our discussion today with Michigan State Police Emergency Management and Homeland Security Division Commander Kevin Sweeney showed the state has a warehouse with a dedicated PPE stockpile, Comdr. Sweeney indicated they are still looking to acquire needed equipment they are in short supply of – such as N95 masks and gloves. These are critical supplies that are needed for a variety of frontline sectors who are on the job during this pandemic. So it's unsettling to know that every effort is not being made to help what's in that warehouse grow, so that the people of Michigan can operate safely in this public health crisis.
"I am hoping to see improvement in Gov. Whitmer's administration when it comes to emergency management in these areas. People are counting on it."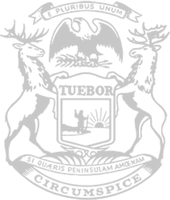 © 2009 - 2020 Michigan House Republicans. All Rights Reserved.
This site is protected by reCAPTCHA and the Google Privacy Policy and Terms of Service apply.