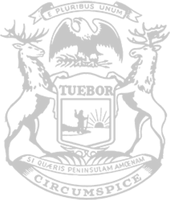 Rep. Hall: Gov. Whitmer leaving some Michigan small businesses in the dark
State Rep. Matt Hall, of Marshall, issued the following statement today after the Joint Select Committee on the COVID-19 Pandemic heard testimony from owners of local businesses – including fitness centers, training facilities and children's swimming instruction – who have not received sufficient communication from Gov. Gretchen Whitmer's administration in their continued efforts to resume operations safely and sensibly:
"We heard from local business owners who want to keep people healthy through exercise and keep kids safe in the water. They want to go back to their jobs and lives while operating safely and sensibly. Gov. Whitmer shutting them down has had unintended consequences.
"Many other states have allowed fitness and training centers to reopen. Exercise at these facilities actually help prevent heart disease, obesity, high blood pressure and diabetes – some of the underlying health conditions COVID-19 preys on. Swimming lessons for children prevent drowning deaths.
"Industry leaders have submitted detailed and practical approaches on how to reopen to the governor through workgroups she organized. But we heard a familiar theme again today – that Gov. Whitmer's administration did not get back in touch with them for weeks or months on those plans to open safely and sensibly. Some heard back from Gov. Whitmer's administration only when our select committee scheduled a meeting. Some still haven't heard back.
"Bills have been piling up for months, small business loan money has evaporated and local business owners aren't seeing clear data and reasoning from Gov. Whitmer on why they must remain closed. The governor has vetoed property tax deferrals that small business owners now have to find a way to pay. The lack of feedback and flexibility for these small businesses is inexcusable and concerning, and it's leaving them to wonder how much longer they can hang on."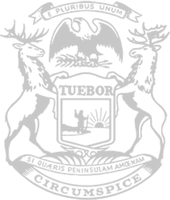 © 2009 - 2020 Michigan House Republicans. All Rights Reserved.
This site is protected by reCAPTCHA and the Google Privacy Policy and Terms of Service apply.