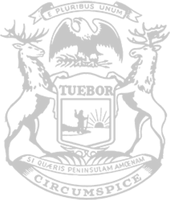 Rep. Green kicks off bipartisan Caro4Michigan Rally at Capitol
State Rep. Phil Green today kicked off a rally on the Capitol steps in Lansing to support Tuscola County's Caro Center and urge the executive administration to build a new facility on its grounds, a promise made to the community two years ago.
In his opening statement, Green reinforced the desperate need Michigan has for improved mental health care for its most vulnerable people.
"It's our job as legislators and as Christians to defend those who cannot defend themselves, and that applies to our mentally ill population," said Green, of Millington. "We will not stop standing up for the patients and staff members of Caro."
Also speaking at the event were Department of Health and Human Services (DHHS) Appropriations Subcommittee Chair Rep. Mary Whiteford (R-Casco Township), state Rep. Jon Hoadley (D-Kalamazoo), former state Rep. Dr. Edward Canfield, Todd Tennis on behalf of International Brotherhood of Electrical Workers, Tuscola County Sheriff Glen Skrent on behalf of the Michigan Sheriffs Association and Sen. Kevin Daley (R-Lum).
Supporters at the rally held signs that read "Build New. Maintain Care. Caro Strong!"
Rep. Green continues to participate in conversations with the governor's administration and DHHS regarding funding and rebuilding of the Caro Center.
PHOTO: State Rep. Phil Green, of Millington, addresses supporters on the Capitol lawn during the Caro4Michigan Rally on Tuesday.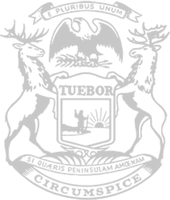 © 2009 - 2020 Michigan House Republicans. All Rights Reserved.
This site is protected by reCAPTCHA and the Google Privacy Policy and Terms of Service apply.