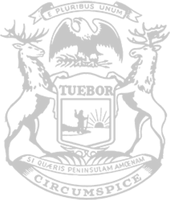 Rep. Green: Help coming for more than 60 Michigan outdoor recreation projects
State Rep. Phil Green's proposal to invest in outdoor recreation and natural resources projects across Michigan has been signed into state law.
Public Act 12 – also known as House Bill 4244, sponsored by Green – provides $26 million for more than 60 recreational development and land acquisition projects. The money will come from the Natural Resources Trust Fund, which according to the Michigan Constitution can only be used to support these types of projects. Money in the fund comes from the development of minerals on state land – not general tax money – and is distributed on an annual basis in partnership with local governments.  The program dates back to the 1970s.
It is the first new law sponsored by Green, a first-term legislator from Millington.
"This plan received unanimous and bipartisan support in the Legislature for good reason – it's the right thing to do for our state and its future," Green said. "We've got to ensure our parks, trails and nature areas are around to be enjoyed by our children and grandchildren. The Natural Resources Trust Fund plays a significant role in maintaining Michigan's great outdoors heritage."
The project investments outlined in Green's proposal were recommended by the Natural Resources Trust Fund Board in December. The recommendations are subject to approval by the Michigan Legislature, a process accomplished through Green's legislation.
The recommended project list includes developments or land acquisitions in many areas of the state. Included is $49,000 to buy property along Lake Huron and expand Lincoln Park in the city of Harbor Beach.
###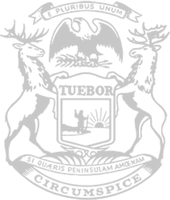 © 2009 - 2020 Michigan House Republicans. All Rights Reserved.
This site is protected by reCAPTCHA and the Google Privacy Policy and Terms of Service apply.