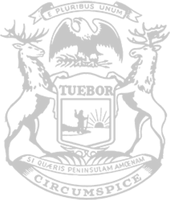 Rep. Frederick plan grants relief for school closures during state emergencies
RELEASE
|
February 11, 2019
State Rep. Ben Frederick today announced he is working on a solution to help school districts throughout Michigan that have exceeded the number of snow days allowed for the year.
Frederick, of Owosso, said school districts should be held harmless for closures that occur during a declared state of emergency.
"The extremely cold temperatures combined with hazardous road conditions at the end of January made for a dangerous situation. Closing school wasn't so much of a choice as it was a necessity," Frederick said. "When the weather is so bad emergency officials are telling people to stay off the roads in the interest of public safety, it makes good sense to forgive those days."
Under the plan, schools that close during any weather-related emergency declared by the State of Michigan would be granted amnesty. Closures under these circumstances would not count toward the six days that are currently allowed, nor would they count toward the three additional "unusual or extenuating circumstances" days allowed subject to state superintendent approval.
Frederick said he started working on legislation after a Byron teacher approached him with the idea.
"There have been a lot of discussions about granting school districts relief for snow days this year, with many differing opinions on the proper number of days to forgive," Frederick said. "This plan strikes the right balance by providing relief for days when an emergency is declared, while still ensuring our kids spend an adequate amount of time in the classroom. It's fair for everyone."
###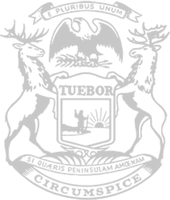 © 2009 - 2020 Michigan House Republicans. All Rights Reserved.
This site is protected by reCAPTCHA and the Google Privacy Policy and Terms of Service apply.