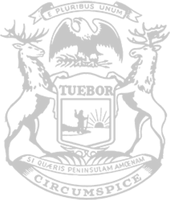 Rep. Frederick applauds good government reforms
RELEASE
|
December 20, 2019
State Rep. Ben Frederick today said a plan unanimously approved by the Legislature and signed into law by the governor will improve the state budget process by increasing transparency and providing necessary checks and balances.
Frederick, of Owosso, co-sponsored the legislation, which makes procedural changes to the State Administrative Board and establishes an earlier deadline by which the Legislature must present a budget to the governor.
"This year's budget cycle was challenging – and a perfect example of why we need these reforms," Frederick said. "No governor – Republican or Democrat – should ever be allowed to unilaterally shift millions of dollars in taxpayer money without any oversight or accountability like Gov. Whitmer did this year. Her unprecedented use of the State Administrative Board was deeply concerning."
In October, Gov. Whitmer used the State Administrative Board to eliminate Legislature-approved support for some of Michigan's most vulnerable people – defunding programs to help children in foster care, boost court-appointed advocates for children, help at-risk youth and child sexual abuse victims, and fight human trafficking. She instead shifted $625 million into her own bureaucratic priorities.
Frederick said the budget deal signed today reversed many of the governor's cuts and instituted good government reforms to ensure no governor will be able to circumvent the legislative process and abuse the State Administrative Board again.
House Bill 5176, now Public Act 161 of 2019, requires the governor to work with the Legislature when using the State Administrative Board to make budgetary transfers. The governor's administration would have to first request that the Legislature's appropriations committees approve the transfers. If the Legislature does not act within six session days or 30 calendar days, the governor's transfers take effect.
The Legislature also would have some budgetary transfer powers under the plan.
"This reform should help restore faith in Michigan's government by ensuring that no governor – present or future – could eliminate funding for essential state programs without going through a transparent process that gives legislators and the public an opportunity to weigh in."
Frederick also backed House Bill 5177 – now P.A. 160 of 2019 – which requires the Michigan Legislature to present a budget to the governor by July 1 each year. Much like state law establishes a deadline by which the governor must present the Legislature with a budget proposal, Frederick said the House Plan would establish a reasonable deadline by which the Legislature must submit its budget to the governor for review. A signed, implemented state budget would still be due by Oct. 1.
"As we saw this year, no one benefits when the state budget process pushes right up to the Oct. 1 constitutional deadline," Frederick said. "This reform will create a three-month buffer to ensure any lingering disagreements between the governor and Legislature can be sorted out before critical programs are impacted."
###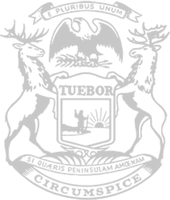 © 2009 - 2021 Michigan House Republicans. All Rights Reserved.
This site is protected by reCAPTCHA and the Google Privacy Policy and Terms of Service apply.