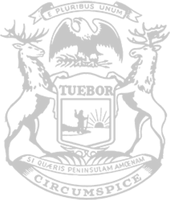 Rep. Frederick announces mentorship program for 2020 graduates
In response to continued disruptions caused by the COVID-19 pandemic, state Rep. Ben Frederick today announced a team of professionals from across the 85th House District have volunteered to serve as 2020 Graduate Mentors for high school and college seniors. The initiative will be facilitated by Frederick's office and the Shiawassee RESD.

"Our 2020 seniors are missing a lot of opportunities as they complete their high school and college experience," said Frederick, of Owosso. "I'm delighted that a team of mentors has generously offered their time and expertise to assist these students with any career advice and networking assistance they may need."

Mentor support will include assistance with resume and cover letter review, phone or video-based mock interviews and remote mentor meetings based upon the interest and needs of each student.

"Our region has a tremendous group of professionals representing a broad spectrum of backgrounds, including entrepreneurship, nonprofit, professional trades, government, agriculture, education and communications," Frederick said. "This group of volunteer mentors and their decades of experience will be made available to our 2020 graduates to help them however they need."

"As the regional service agency for Shiawassee County, the Shiawassee RESD is excited to partner with Representative Frederick on this unique opportunity," said SRESD Superintendent Dave Schulte. "The volunteers have unique talents and backgrounds to assist students and families from across the area as they navigate to the next phase of their lives."
2020 Graduate Mentors include:
Josh Adams, director of Owosso Main Street
Dr. Brian Boggs, Durand Mayor Pro-tem and college professor
Yvette Collard, associate director of the Cook Family Foundation
Jennifer Coston, special education teacher
Jeff Deason, President and CEO of the Shiawassee Regional Chamber of Commerce
Chris Eveleth, Mayor of Owosso
Mike Foster, retired Perry and Laingsburg superintendent
Ben Frederick, State Representative
Jason Harris, owner of Harris Electric
Justin Horvath, President and CEO of the Shiawassee Economic Development Partnership
James Huguelet, Mayor of Perry and certified public accountant
Ty Krauss, Owosso school board trustee and GST Michigan Works business services manager
Brian Marks, owner of the Great Lakes family of companies
Tom Quarderer, retired Maple Grove fire chief
Carrie Rathbun-Hawks, president of Rathbun Public Relations
Dave Schulte, Shiawassee RESD Superintendent
Jessica Unangst, City of Owosso Human Resources Director
Michelle Washburn, Owner of Washburn Ag Services & Ovid Elevator
Kate Weber, executive director of the Chesaning Chamber of Commerce
Students interested in participating in the mentorship program are encouraged to contact Shiawassee RESD Community Liaison Leyna Miller or Career Education Assistant Renee Dotson at 989-720-1362 or email [email protected].
###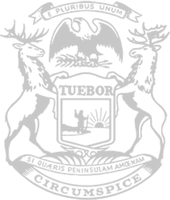 © 2009 - 2021 Michigan House Republicans. All Rights Reserved.
This site is protected by reCAPTCHA and the Google Privacy Policy and Terms of Service apply.