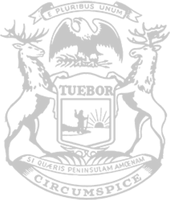 Rep. Filler's first bill demands government transparency
State Rep. Graham Filler, alongside a bipartisan group of Michigan House colleagues, today introduced a comprehensive plan to increase the transparency of state government.
"Michigan is one of the few states in this country that gives a free pass on FOIA to its most prominent officeholders—namely, the governor, lieutenant governor and the Legislature. It's time for this practice to stop," Filler said. "As an Assistant Attorney General for the State of Michigan, all of my activity was subject to FOIA and I was held accountable to the people of Michigan. The business of the Legislature should be no different. That's why I was proud to introduce this bipartisan proposal today."
Filler said the proposed House solution will subject the Legislature to a new Legislative Open Records Act (LORA) and the governor and lieutenant governor to the provisions of the Freedom of Information Act (FOIA).
Today's 10-bill package is similar to a widely-supported plan that was introduced last session, but failed to reach the governor's desk.
"Last session's House sent a powerful message when members unanimously approved a similar plan," Filler said. "It's time for us finish the job and turn FOIA reform into law."
Just as under the current FOIA law, some documents – such as personal health records of employees and documents critical to ongoing law enforcement investigations – are exempt from disclosure under the new LORA plan. LORA will also protect communications people have with their legislators.
The plan, laid out in House Bills 4007-4016, has been referred to the House Government Operations Committee for consideration.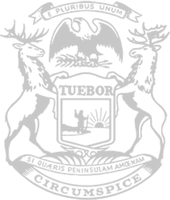 © 2009 - 2021 Michigan House Republicans. All Rights Reserved.
This site is protected by reCAPTCHA and the Google Privacy Policy and Terms of Service apply.