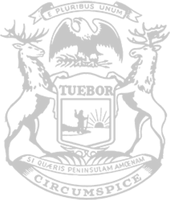 Rep. Filler renews call for criminal justice reform following State of the State
RELEASE
|
February 13, 2019
State Rep. Graham Filler, of DeWitt, reflected on Tuesday night's State of the State address by reiterating the need for responsible criminal justice reforms.
As chair of the House Judiciary Committee, Filler is focused on ensuring Michigan's laws are fair and clearly defined, making it easier for law enforcement officers to carry out their duty to protect the public, and safeguarding the civil liberties of residents.
"A significant amount of public tax dollars are spent housing, feeding and caring for prisoners," said Filler, a former assistant attorney general. "Making responsible criminal justice reforms will help relieve the hardworking taxpayers of this burden so public tax dollars can be invested in the areas most important to Michigan families, like schools, roads and other critical services."
In the 1970s – when Michigan's prison population was just 14,000 – corrections spending made up merely 3 percent of the state's general fund budget. Now, the prison population stands at about 39,000 and about 20 percent of the state's general fund is dedicated to corrections.
Filler said programs that set non-violent offenders up for success after they have served their sentences reduce recidivism and ultimately save public tax dollars.
One plan under consideration would raise the age at which individuals are considered adults for the purposes of prosecuting and adjudicating criminal offenses, allowing 17-year-olds to be treated as minors within the juvenile system in most circumstances. Prosecutors will continue to have some discretion, allowing them to waive minors who commit violent crimes into the adult system when appropriate.
"There's no need for most mistakes to follow our young people around forever," Filler said. "The fact is, people who have a steady income to provide for themselves are less likely to commit crimes. We must do more to eliminate barriers that keep former inmates from gaining employment and moving on with their lives."
Filler is serving his first term in the Michigan House representing residents in Clinton and Gratiot counties.
###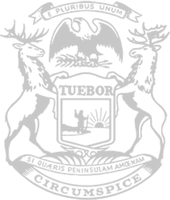 © 2009 - 2021 Michigan House Republicans. All Rights Reserved.
This site is protected by reCAPTCHA and the Google Privacy Policy and Terms of Service apply.