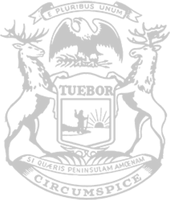 Rep. Filler: Legislature fights to ensure people's voices are represented in state's COVID-19 response
Lawsuit asks court to intervene, restore representative democracy
State Rep. Graham Filler said the Legislature this week continued its fight to ensure voices of people all throughout Michigan are considered as the state continues to respond to COVID-19 by seeking intervention from the Court of Claims.

Filler, of DeWitt, said the Legislature filed the lawsuit against Gov. Gretchen Whitmer because she refuses to recognize that her unchecked emergency powers must come to an end. He said the lawsuit was an unfortunate but necessary step the Legislature must take to ensure the people of Michigan are represented in the decisions being made as the fight against COVID-19 continues and the state begins to safely reopen.

"It's important to understand that the Legislature isn't trying to say the COVID-19 crisis has come to an end," Filler said. "We're saying we want to partner with the governor on our response going forward, and it's not right for her to refuse. Using the legislative process will create a more deliberative approach that considers the voices of people all throughout our state."

Filler said both the state and federal governments have three branches of government that are meant to be co-equal, with no one branch or individual wielding unfettered power.

"No president or governor is meant to have unilateral power with no restrictions," Filler said. "Yet, under the governor's interpretation of our laws she alone decides when the broad powers given to her during a state of emergency – meant to be temporary – will end.

"We are stronger when we're united. That's why our founders cemented the system of checks and balances into our Constitution. It's time to return to our normal legislative process, where the governor and the Legislature work collaboratively to form a plan to protect both the physical and economic well-being of Michigan families during this crisis."
###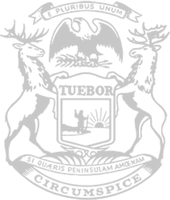 © 2009 - 2020 Michigan House Republicans. All Rights Reserved.
This site is protected by reCAPTCHA and the Google Privacy Policy and Terms of Service apply.