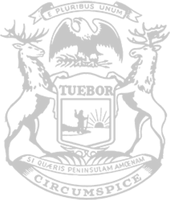 Rep. Filler to chair influential House Judiciary Committee
State Rep. Graham Filler today was appointed by Speaker Lee Chatfield to serve as chair of the House Judiciary Committee.
Filler, of DeWitt, said he is honored to play a leading role in the effort to improve Michigan's criminal justice system.
"I'm looking forward to delving deep into this issue," said Filler, who previously served as an assistant attorney general. "The unfortunate reality is that no other state devotes a larger share of its budget to prisons than Michigan. Last year, about 20 percent of the state budget was dedicated to corrections, taking critical funding away from schools, roads and other vital services. We must focus on meaningful bipartisan reforms that make our streets safer and use public tax dollars more efficiently."
During the 2019-20 legislative session, the House Judiciary Committee will be one of just four main committees with the authority to report legislation to the House floor for consideration.
In addition to handling issues related to Michigan's criminal justice system, the House Judiciary Committee will review and vet legislation from any House committee that creates or changes criminal penalties in the state. The Judiciary Committee will further debate how the new penalties fit into the wider criminal justice reform effort.
"I commend Speaker Chatfield for taking this new approach," Filler said. "This process is going to encourage a thorough review of each piece of legislation, ultimately resulting in better and more meaningful reforms for the people of Michigan."
Filler has also been appointed to serve on the Energy, Regulatory Reform and Health Policy committees.
"These assignments give me an opportunity to play a role crafting sensible policies on a wide range of issues that matter to people in Clinton and Gratiot counties," Filler said.
Residents can contact Rep. Filler at (517) 373-1778 or [email protected]
###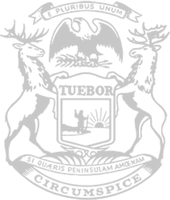 © 2009 - 2021 Michigan House Republicans. All Rights Reserved.
This site is protected by reCAPTCHA and the Google Privacy Policy and Terms of Service apply.