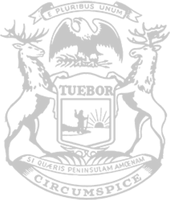 Rep. Filler announces bipartisan plan to address education as COVID-19 outbreak continues
Plan waives school days, ensures workers are fully compensated
Rep. Graham Filler today announced the Legislature has reached a bipartisan agreement with the governor to put students on the best path to success as school buildings remain closed to protect Michigan families from the spread of COVID-19.
The agreement closes all public and private school buildings for the remainder of the 2019-20 school year unless they are later deemed safe. It also forgives 15 days of instruction beyond the nine snow days currently allowed under state law. School districts are required to use resources from days that have been waived to ensure all hourly and contracted employees are fully compensated.
"Closing school buildings for the rest of the year was a difficult decision – but the right one. The health and safety of our families must be our top priority, and there's no doubt this precaution will save lives," said Filler, of DeWitt. "This plan will ensure our students, teachers, and school employees are taken care of during this trying time."
To allow for home-learning options, school districts are granted a waiver from the requirement for students to be physically present in buildings. Education plans should try to address the needs of all students, including special education students and children who lack access to technology.
School districts will be allowed to begin the 2020-2021 school year in August, prior to the Sept. 7 Labor Day holiday, to make up for unfortunate learning loss that has resulted from the time out of school this year.
Rep. Filler and his staff are working remotely, so they can continue to serve residents during the COVID-19 outbreak. People with questions or concerns can reach his office by calling (517) 373-1778 or emailing [email protected].
###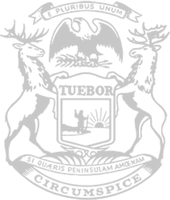 © 2009 - 2020 Michigan House Republicans. All Rights Reserved.
This site is protected by reCAPTCHA and the Google Privacy Policy and Terms of Service apply.