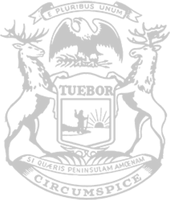 Rep. Crawford: Placing more restrictions on struggling Oakland County families, businesses is wrong approach
Governor's Stay Home, Stay Safe order should be extended, not expanded
State Rep. Kathy Crawford, of Novi, today said the governor moved the state in the wrong direction when she put even more restrictions on people and businesses while extending her stay-at-home order through April 30.

Gov. Gretchen Whitmer ordered that stores no longer sell what she considers non-essential items and block off those areas so customers cannot access them. The governor also said she will not follow the guidelines issued by the federal government's Cybersecurity and Infrastructure Security Agency that would allow more Michiganders to safely return to work while following social distancing guidelines.

Crawford stressed the importance for people to continue social distancing to stop the spread of COVID-19, but said rather than issuing more restrictions the governor should focus on making common-sense adjustments to allow workers who can safely do their jobs to support their families.

"Saving lives, and ensuring the health and safety of Oakland County families and residents across Michigan will always be my top priority," Crawford said. "It's this very notion why I supported the extension of the state of emergency through April 30, and why I agree the governor's stay-at-home order should be extended for a few weeks as well. However, the governor's decision to not only extend the order but also expand it drives our state and local economies even farther back. It sets a bad precedent to the Michigan residents out of work and the small businesses across the state that have been forced to shut down as a result of COVID-19. It also raises the question why the governor didn't include these more rigorous restrictions the first time she issued the statewide stay-at-home order."

Over 800,000 residents have filed for unemployment insurance since the COVID-19 outbreak in Michigan began, amounting to nearly 20 percent of the state's workforce without employment. Crawford said she is concerned the governor's new restrictions will put even more people out of work when there are already so many problems with the state's Unemployment Insurance Agency.

"We need to recognize the coronavirus outbreak is creating major challenges on two fronts: our overall health and our economy," Crawford said. "While we are actively fighting one together, it seems the governor and her administration are falling short in being cognizant of the hundreds of thousands of Michigan residents who have lost their jobs in wake of this pandemic and are now burning through their hard-earned savings. This public health crisis has proven our state's unemployment system to be a mess, and I fear the governor's latest restrictions on workers and small businesses is going to make matters even worse. It shouldn't be a debate between what constitutes as 'essential' or 'non-essential,' it needs to be a debate between 'safe' and unsafe' if we are going to minimize the damage of COVID-19 moving forward."
Rep. Crawford and her staff are working remotely so they can continue to serve residents during the COVID-19 outbreak. People with questions or concerns can reach her office by calling (517) 373-0827 or emailing [email protected]
###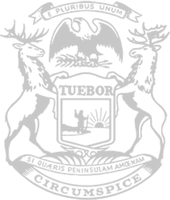 © 2009 - 2020 Michigan House Republicans. All Rights Reserved.
This site is protected by reCAPTCHA and the Google Privacy Policy and Terms of Service apply.