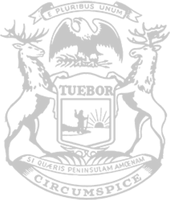 Rep. Crawford: Gas tax a non-starter, but budget needs completing
State Rep. Kathy Crawford, of Novi, today urged a quick resolution to budget negotiations with a looming Oct. 1 constitutional deadline, stressing that schools, police and fire and other essential services are being held hostage by a wildly unpopular gas tax recommendation from the governor.
This week, Gov. Gretchen Whitmer criticized the Republican-led Michigan Legislature for inactivity as Crawford and her colleagues work to fix roads without forcing residents to pay a 45-cent per gallon gas tax increase.
"The world is going to keep turning regardless of whether the governor gets $2.5 billion in tax revenue for roads and whatever else she wants," Crawford said. "Kids are going back to school and Michigan residents continue to rely every day on services the state provides to them – funded by their dollars. We can't lose sight of these things and risk a shutdown."
Throughout the summer months, House Republicans have arranged different plans and engaged in discussions to adequately fund road repairs. This came in response to the governor's initial recommendation and emphasis on the issue.
"The proposed tax will cause hardships for people I represent – hard-working residents, families living on tight budgets and seniors," Crawford said. "The greater Detroit-area is full of people who commute to work and take their kids to and from school every day. They'll feel the pinch at the pump or look to leave the state. That doesn't provide a good outlook for Michigan.
Other alternatives that are better tailored to what our state and its residents can afford need to be seriously considered."
A budget proposal approved by the House in June adds more than $800 million a year to road repairs and $226 million in K-12 school foundation grant funding without a tax increase. The road funding portion of the proposal comes on top of a 2015 plan already adding to roads gradually, with over $1 billion in additional annual revenue estimated to be generated by 2021.
Provisions in the Michigan Constitution require action on a state budget before the new fiscal year begins Oct. 1.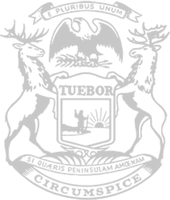 © 2009 - 2020 Michigan House Republicans. All Rights Reserved.
This site is protected by reCAPTCHA and the Google Privacy Policy and Terms of Service apply.