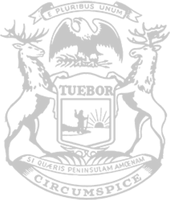 Rep. Cole, House approve bipartisan solution to lower car insurance rates
Michigan House Majority Floor Leader Triston Cole today made the motion to take up Senate Bill 1 and helped lead his colleagues in approving legislation to significantly lower car insurance rates for drivers across the state.
The House voted overwhelmingly to approve legislation guaranteeing lower rates by giving drivers more choice on personal injury protection coverage, stopping price gouging on medical services for car accident victims, and combating fraudulent claims. The plan should soon head to the governor for her expected signature.
Cole, of Mancelona, said the bipartisan solution is designed to end Michigan's long tenure as the state with the most expensive car insurance rates in the nation.
"Everyone in Michigan – seniors, families and new drivers – has been begging for relief from out-of-control car insurance rates for too long. I'm glad the governor finally started listening," Cole said. "We've put together a plan that hits all of the right marks. It gives choices, combats fraud and abuse, along with providing guaranteed rate relief. Now, it's up to the governor to follow through on her word and sign this into law so Michigan families can start seeing the savings."
Michigan's costs are high largely because it's the only state mandating the purchase of unlimited lifetime health care coverage through car insurance without any cost controls or limits. The bipartisan reform plan allows those currently using the coverage to keep it, and those who want it in the future to continue buying it – while providing more affordable options.
As majority floor leader, Cole has played a crucial role helping gather the votes needed to pass the legislation through the House.
"This truly is a historic achievement," Cole said. "Reforming Michigan's auto no-fault system is something that has eluded the Michigan Legislature for more than 30 years. Making the motion to take up Senate Bill 1 is, for sure, a pinnacle moment during my time as floor leader in Michigan's 100th Legislature.
"Perfection is not possible in politics, but this plan comes pretty close. The minimum combination of votes needed – 56 in the House, 20 in the Senate, plus the governor – has consistently eluded legislation introduced to reform car insurance in the past. Seeing nearly unanimous Republican support makes me proud to be part of this process."
###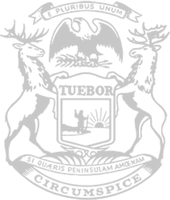 © 2009 - 2020 Michigan House Republicans. All Rights Reserved.
This site is protected by reCAPTCHA and the Google Privacy Policy and Terms of Service apply.