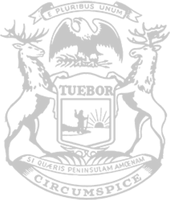 Rep. Cole: Governor's unclear orders harmful to Michigan's recreation industry, lack common-sense
State Rep. Triston Cole, of Mancelona, today called on Gov. Gretchen Whitmer to start addressing the concerns related to Michigan's recreational industry, saying the governor's confusing emergency orders tied to the coronavirus are hurting one of the state's largest industries.
"The governor's orders have not only lacked common-sense for this industry, but they have been completely vague and confusing," Cole said. "Michigan's recreational opportunities and outdoor resources bring in tens of millions of dollars every year and are to thank for keeping many of our local economies strong. We need her to inject clarity and common-sense into her orders, especially as we head toward the busiest time of year for recreation."
Cole said the governor's boating order, limiting fishing and boating activity to only family members living in the same household makes no sense at all. The rules right now do not allow for two individuals to be on a 20-foot fishing boat at the same time if they do not reside at the same address. This is absurd, Cole said.
"Boat owners are not even allowed to pick up their boats from winter storage right now, you've got to be kidding me," Cole said.
"Several people moving boats around hundreds of thousands of square feet isn't allowed," Cole continued. "This leaves marinas and boat storage operations at a dead stop. Keeping people's property away from them is a complete overreach of governmental authority and power."
Additionally, Cole said fishing license sales are going to take a hit from the governor's thoughtless orders – along with the essential impact the sales have on conservation efforts across the state.
"This is definitely going to hurt the upcoming trout opener and bass fishing weekends," Cole said. "I'm also worried about the harm it will do to the spring turkey hunting season and the annual forays for the elusive morel mushroom that put thousands of people outdoors every spring. Michigan relies on these outdoor recreational opportunities, and they also bring in thousands of out-of-staters. We cannot afford to halt these important programs, especially when steps can be taken to allow people to hunt and fish safely without ruining the industry. The DNR has even banned dispersed camping. This is the ultimate social distancing activity while taking part in a variety of outdoor pursuits."
Cole said public safety is a crucial concern, but the governor can take that into account while also making/clarifying decisions that won't devastate Michigan's natural resources and outdoor recreation programs for generations to come.
"The governor's extreme measures continue to lack common-sense and extend unjustly onto the hard-working residents of Michigan," Cole said. "I urge her to focus less on getting her name out on major news outlets and instead take five minutes to focus on the concerns of the people of Michigan. They should be her number one priority."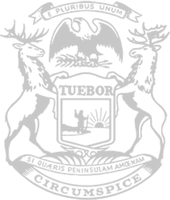 © 2009 - 2023 Michigan House Republicans. All Rights Reserved.
This site is protected by reCAPTCHA and the Google Privacy Policy and Terms of Service apply.