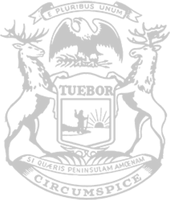 Rep. Cole: Feds overstepped the line with alcohol ban
State Rep. Triston Cole today pushed back on a new federal rule banning the use of alcohol on three popular Michigan rivers.
Cole said the ban on alcohol oversteps federal authority and can only have negative consequences for Michiganders and tourists who enjoy the state's rivers.
"The State of Michigan has a plethora of laws to protect our water ways," said Cole, of Mancelona. "Everything from cussing in a canoe to littering and public nuisance is covered. We don't need redundant rules passed down by a federal bureaucracy to help us take care of the land and water that has been in our state's care for over 180 years."
Cole noted that Section 8902 of the Natural Resources and Environmental Protection Act, MCL 324.8902, already makes littering in a river or water way illegal.
The Huron-Manistee National Forest announced the decision to ban alcohol on the National Wild and Scenic River sections of the AuSable, Manistee and Pine rivers on Wednesday.
Cole criticized the new rule as a misguided, overbearing and ineffective attempt to ensure river health and boater safety, which the state already governs.
"As a state legislator and an avid outdoorsman, I do not appreciate the federal government telling the people of the State of Michigan where a legal adult can enjoy an adult beverage," Cole said. "Enjoying our waterways is a privilege and this privilege includes allowing visitors to enjoy public waterways in the manner they choose as right and is in accordance with state law. This new rule can only damage our state's tourism."
According to a 2017 economic impact study of Michigan's tourism industry, 5.6 million people made trips to Michigan from outside the state that year and spent $2.1 billion in communities and at local businesses across the state.
"We absolutely need to be good stewards of the sensitive shore lines and ecosystems so they can be enjoyed for generations to come, but micromanaging our state government from Washington is not how to do it," Cole said. "We have pure, pristine and public waterways all across this state. I believe this new rule sets a dangerous precedent."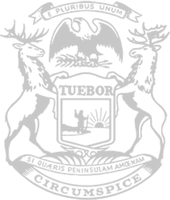 © 2009 - 2020 Michigan House Republicans. All Rights Reserved.
This site is protected by reCAPTCHA and the Google Privacy Policy and Terms of Service apply.