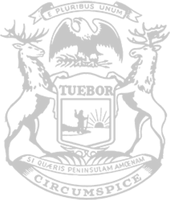 Rep. Calley: Historic 'Raise the Age' reforms advance to governor's desk
State Rep. Julie Calley's plan to end the policy requiring all 17-year-olds to be treated as adults in Michigan's criminal justice system is on its way to the governor's desk.
Calley, of Portland, said Michigan is one of just four states still requiring all 17-year-olds to be prosecuted as adults – even those who commit the most minor offenses. She said eliminating this harmful and ineffective practice will help rehabilitate young offenders and reduce the likelihood of them breaking the law again in the future.
"There's a tremendous amount of research showing that 17-year-olds fare much better in the juvenile system, where the focus is on rehabilitation and family involvement, as opposed to serving time in prison with adults," Calley said. "These reforms give judges and prosecutors the discretion they need to determine the best course of action for each troubled young person who comes before them."
Including 17-year-olds in the juvenile system has been shown to reduce reoffending by 34 percent, according to the Centers for Disease Control.
The plan Calley helped sponsor would raise the age at which individuals are considered adults for the purposes of prosecuting and adjudicating criminal offenses, allowing 17-year-olds to be treated as minors in most circumstances beginning Oct. 1, 2021. Prosecutors will continue to have discretion, allowing them to waive minors who commit violent crimes into the adult system when appropriate.
The measure also includes a funding plan to ensure local communities do not incur any additional costs associated with keeping 17-year-old offenders in the juvenile system, which is administered at the local level.
###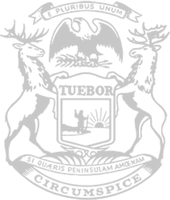 © 2009 - 2020 Michigan House Republicans. All Rights Reserved.
This site is protected by reCAPTCHA and the Google Privacy Policy and Terms of Service apply.