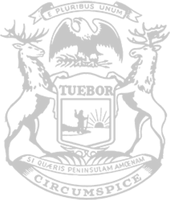 Rep. Brann votes to lower car insurance rates for Michigan drivers
State Rep. Tommy Brann today voted to approve a landmark plan to fix Michigan's broken car insurance system and reduce rates for drivers all across the state.
Brann said the plan offers drivers personal injury coverage options, reins in medical costs and fights fraud – reforms designed to end Michigan's long-standing tenure as the state with the highest car insurance rates in the nation.
Michigan is the only state to mandate unlimited lifetime health care coverage through car insurance. The plan approved today allows people currently using the coverage to keep it, and those who want it in the future to continue buying it – while providing more affordable options.
"This is one of the issues I hear about most from people in our community," Brann, of Wyoming, said after the vote. "I'm glad we were able to deliver a solution that lowers rates. I fought hard to keep the option to continue purchasing coverage that provides unlimited lifetime health care if they are injured in a car crash. This was not in the Senate bill and is important to me. This is the option my wife and I will be selecting – and I hope others will seriously consider it as well – but people deserve to weigh their options."
The plan:
Guarantees lower personal injury protection rates for all Michigan drivers;
Gives drivers a choice on car insurance policies;
Stops potential price gouging on medical services for car accident victims;
Combats fraudulent claims to help lower costs.
The sweeping legislation now advances to the Senate for consideration.
###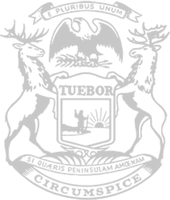 © 2009 - 2020 Michigan House Republicans. All Rights Reserved.
This site is protected by reCAPTCHA and the Google Privacy Policy and Terms of Service apply.