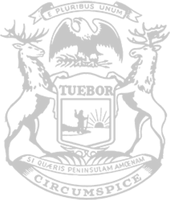 Rep. Brann proposes eliminating age restrictions for Michigan judges
State Rep. Tommy Brann has introduced a plan to remove age limitations currently placed on judges in Michigan.
Currently, the Michigan Constitution requires state justices and judges to retire after they turn 70. Brann's resolution proposes a constitutional amendment to eliminate the mandatory retirement age.
"Reputable and well-respected judges should not be forced to stop serving just because they reach a certain age," said Brann, who chairs the House's budget subcommittee on the judiciary. "I'm 67 years old, I still serve as a state representative and work at my restaurant on weeknights and weekends – and I'm not planning on slowing down anytime soon."
Brann said when the language was first added to the Michigan Constitution in 1955 the average life expectancy for Americans was just 70 years old. The life expectancy is now much higher.
"We don't need an age restriction to protect the public from judges who aren't fit to continue sitting on the bench," Brann said. "There are other measures in place to address that."
For example, the Judicial Tenure Commission investigates and recommends the removal of judges for cause.
House Joint Resolution O has been referred to the House Judiciary Committee for consideration. If approved by two-thirds of the House and Senate, the measure would be placed on the ballot for voters to consider.
###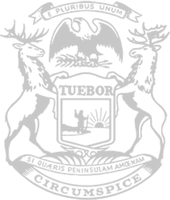 © 2009 - 2021 Michigan House Republicans. All Rights Reserved.
This site is protected by reCAPTCHA and the Google Privacy Policy and Terms of Service apply.