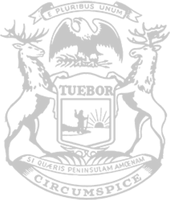 Rep. Brann: Children should learn about jobs, entrepreneurship
West Michigan restauranteur wants students to learn tools for success
State Rep. Tommy Brann today testified in support of his plan to include free enterprise and entrepreneurship as a curriculum requirement for 8th grade social studies instruction.
Brann, a restaurant owner in Wyoming, spoke of his personal experience that inspired this legislation.
"I started working part-time in my dad's business when I was 13 years old," Brann said. "Most of my classmates weren't fortunate enough to gain the experience and skills that I did, but that experience is part of what led me to be the entrepreneur I am today."
Under Brann's newly proposed bill, the Michigan Department of Education would develop or adopt one or more model programs to be made available to school districts and public school academies. The program must include all of the following instruction:
Business vocabulary, including entrepreneurship, free enterprise, business finance, goods and services, and innovation;
Entrepreneurs from Michigan and around the world;
Action activities, including setting short-term and long-term goals;
Business basics, including taxes for businesses and corporations, essential skills for business owners, and product and service-based business ideas; and
Creating a student project-based business plan.
Aimed at educating and providing students with the tools to open their own business, Brann said this initiative will ultimately give young people an understanding of how job creation works with the economy.
"College isn't right for everyone, but that doesn't mean business ownership can't be in their future. If a child is interested in landscaping or grows up to be a successful plumber, there's no reason why they can't start their own businesses in those fields," Brann said during his testimony. "Free enterprise is a great part of our country and we can all benefit from it and help create jobs.
"I truly believe every child in Michigan has the potential to be successful in business. I was a C-average student. If I can do it, so can they. I want kids to have the tools, and more importantly hope, that they can be an entrepreneur."
The bill now waits to be considered by the House Education Committee.
###
PHOTO INFORMATION: State Rep. Tommy Brann, of Wyoming, is joined by Peg Cramer, educational consultant, to deliver testimony on his plan to ensure entrepreneurship education is included in Michigan's curriculum.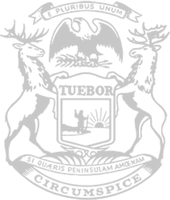 © 2009 - 2020 Michigan House Republicans. All Rights Reserved.
This site is protected by reCAPTCHA and the Google Privacy Policy and Terms of Service apply.