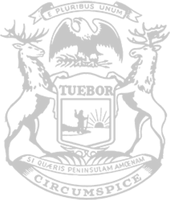 Rep. Bollin urges residents to heed governor's stay-at-home order
Legislator calls for postponement of May elections
State Rep. Ann Bollin urged residents to follow the stay-at-home order issued today by the governor and said it's time for the state to consider postponing the May elections to protect Michigan voters from COVID-19.
Bollin, of Brighton Township, said the governor's order directs residents to stay in their homes unless they're working a job in a critical service industry, engaging in outdoor activities, or performing tasks necessary to the health and safety of themselves or their family, like going to the hospital or grocery store. The order takes effect at 12:01 a.m. Tuesday and will last for at least the next three weeks.
Bollin stressed that Executive Order 2020-21 allows critical operations such as banks, grocery stores and gas stations to remain open. Restaurants will also be allowed to remain open for take-out food services. According to the order, the critical workforce includes jobs in sectors such as health care, public safety, food and agriculture, public works and energy services.
"What our state is currently experiencing due to COVID-19 is unprecedented," Bollin said. "Everyone should be doing their part and staying home whenever possible to protect themselves, their loved ones and their neighbors. By working together, we can mitigate the spread and get us all through this uncertain time quicker.
"It's also important to remember that this is not a time for politics. Our governor and her administration must work collaboratively with federal officials to make sure our first responders and health care workers have the resources they need to protect themselves and do their jobs effectively."
In addition, Bollin called on Gov. Whitmer to postpone the upcoming May election until August. She recently sent a letter to the governor urging the change and promising to work on legislative solutions to help school districts and communities who might have been counting on collecting monies from the proposed bond or millage questions on the July 1 tax bills.
"Holding the election in May presents a serious health and safety risk to the public, local clerks, and election workers across the state of Michigan," Bollin wrote. "Known cases of COVID-19 are increasing exponentially and we are facing many other unknown factors. We must take every precaution necessary.
"Election preparation begins long before Election Day and this should be given strong consideration before we expend monies unnecessarily. Many of the dates on the May election calendar are dictated by law and are already coming into play. As a former clerk, I am intimately familiar with what goes into prepping for an election and the confines of the election calendar. This coupled with COVID-19 is presenting serious challenges for clerks."
Bollin's office remains ready to serve residents and answer their questions, though staff is working remotely. Residents can continue to reach her office by calling (517) 373-1784 or emailing [email protected].
Reliable information about COVID-19 can be found at www.michigan.gov/coronavirus and www.cdc.gov/coronavirus. Residents with health-related questions can also call Michigan's coronavirus hotline at 1-888-535-6136 between 8 a.m. and 5 p.m. or email [email protected].
###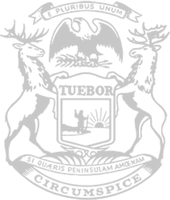 © 2009 - 2020 Michigan House Republicans. All Rights Reserved.
This site is protected by reCAPTCHA and the Google Privacy Policy and Terms of Service apply.