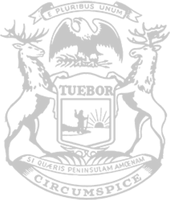 Rep. Bollin: Procedures are in place to ensure Michigan elections are safe, secure
Solutions in the works to help clerks address increase in absentee voting
State Rep. Ann Bollin today emphasized that Michigan's elections are safe and secure, and local clerks have made adjustments to prepare for an expected increase in absentee ballots – despite comments from state and federal officials that seem to imply otherwise.

Bollin, who served for 16 years as the Brighton Township Clerk, said Michigan's city, township and county clerks have been in the line of fire for the past several months because of statements made by both the Michigan Secretary of State and the President.

"Our hardworking local clerks are on the front lines making sure we have secure elections and that the people of Michigan can vote safely," Bollin said. "Between the addition of no-reason absentee voting and the precautions people are taking due to COVID-19, we all expect to see an increase in absentee ballots. Our local clerks are making adjustment to address that, and I have confidence in their abilities to do their jobs well on Election Day."

Bollin said the number of absentee ballot requests have increased due to the implementation of no-reason absentee voting, but local clerks have likely seen a more dramatic uptick due to COVID-19 and after the Secretary of State sent out a mass mailing of AV applications earlier this year. There are still nearly 1 million ballots that were requested by voters that have not yet been returned.

"The decrease in the percentage being returned may also be due to the mass mailing of applications, which gave voters an option to be placed on a list to receive ballots for each election this year," Bollin said. "Many voters checked that box without giving it much thought. I've talked to voters who have historically not voted in primary elections and still have no interest. That's likely playing a factor here."

Bollin said in addition to actions local clerks are taking to prepare for the increase in absentee ballot counting, she has introduced several pieces of legislation to help ease the burden on clerks while including safeguards to maintain integrity.

One measure sponsored by Bollin, House Bill 5123, would require any city or township with more than two precincts and less than 6,000 voters to establish an absent voter counting board. These panels, which are optional under current state law, are dedicated strictly to processing mail-in ballots on Election Day. The bill has passed the Elections Committee in the state House and is supported by the SOS.

Another plan she introduced would allow communities to increase the size of their election precincts to reflect the increase in absentee voters. Cutting down on the number of precincts will allow communities to free up more election workers, voting machines and other supplies to count absentee ballots on Election Day.

Bollin is also sponsoring a plan to help prevent voter fraud in Michigan by making it a felony to knowingly fill out an absentee ballot application with another person's information. State law currently classifies making a false statement on an absent voter application as a misdemeanor. Under House Bills 5880-81, a person who knowingly submits an absent voter application using another person's name or personal identification information would be guilty of a felony. It would also be a felony to complete applications with the intent to receive multiple ballots.

Bollin has also advocated for more of the Secretary of State's general fund budget to be directed to the purchase of election equipment to assist local clerks with the processing and tabulating of ballots and CARES Act monies to go directly to the local units administering the election. Of the federal CARES Act funding, $4.5 million dollars went to the mass mailing of absentee application with another $1 million to purchase personal protective equipment. Bollin said the mass mailing could lead to updated voter registration rolls, however the Bureau of Elections has yet to share their plan or progress on updating the rolls in conjunction with local clerks. Bollin has been a strong voice for local clerks who continue to feel steamrolled by the actions of state election officials.

"Tweets from out of state and the Secretary of State's decision to send applications to all voters without a plan to address mail sent to deceased voters or people who have moved does not help instill trust in our elections," Bollin said. "We all must work together to fend off nay-sayers by supporting our clerks, informing voters and following our tried and true election laws."
Bollin encourages anyone with election-related questions or concerns to contact her office by calling (517) 373-1784 or emailing [email protected].
###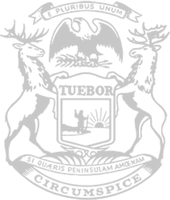 © 2009 - 2021 Michigan House Republicans. All Rights Reserved.
This site is protected by reCAPTCHA and the Google Privacy Policy and Terms of Service apply.