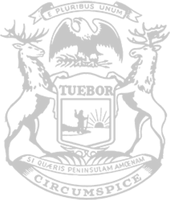 Rep. Bollin: New proposal would dedicate $800M more to local road repairs without raising taxes
Bills devote all taxes paid at the pump to county, city and village roads
State Rep. Ann Bollin today voiced her support for a common-sense reform that would help fix crumbling local roads and bridges without a tax increase.

The proposal, included in House Bills 5582-85 and 5587-88, would eliminate the sales tax on fuel and replace it with an equivalent, revenue-neutral tax on fuel dedicated solely to roads. This would dedicate roughly $800 million more per year to road repairs without raising taxes.

The legislation also includes strict protections to ensure schools are not hurt from the change. It requires the State Treasury to backfill any loss of revenue to the school aid fund with income tax revenue.

"People expect every penny in taxes paid at the gas pump to go toward fixing our roads. It's such a common-sense idea. People are always surprised to find out it's not how things work now," said Bollin, of Brighton Township. "This legislation makes that change while also delivering a much-needed boost to the local roads in our communities – the roads we travel every day. The ones that won't benefit from the governor's bonding plan."

Under the legislation, Bollin said all revenue collected by the replacement tax at the pump would be dedicated specifically to local road funding – filling a gap left behind in the governor's road bonding scheme. The administration's proposal took on $3.5 billion in new one-time debt to be spent on only state-owned roadways, which make up about 8% of Michigan roads. This revenue-neutral plan will instead result in approximately $800 million annually in additional funding for the other 92% of roads that connect driveways to highways in every corner of the state without harming schools.

The proposal was referred to the House Appropriations Committee for consideration.
###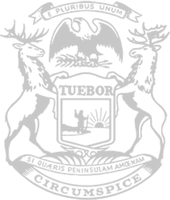 © 2009 - 2020 Michigan House Republicans. All Rights Reserved.
This site is protected by reCAPTCHA and the Google Privacy Policy and Terms of Service apply.