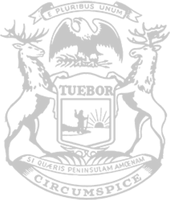 Rep. Berman town hall draws over 40 residents
State Rep. Ryan Berman of Commerce Township hosted over 40 community members for a town hall meeting on Thursday to discuss road funding in Michigan. Joining him were special guests Rep. Jack O'Malley, chair of the House Transportation Committee, and Dennis Kolar, Managing Director of the Road Commission for Oakland County (RCOC).
"It was encouraging to see so many people engaged and eager to learn more about our current road funding situation in Michigan," Rep. Berman said. "I appreciated Chair O'Malley and Director Kolar joining us and adding valuable experience to the discussions."
Rep. O'Malley is traveling to different regions of the state discussing road funding directly with local residents. "My goal is to make sure the House Transportation Committee is asking the questions you, the citizens of Michigan, want answered," Rep. O'Malley said. "I appreciated Rep. Berman's invitation, as it allowed me to share some of our findings with residents of Oakland County as well as listen directly to their ideas and concerns regarding fixing our roads."
The town hall took place on Thursday, May 9 at Commerce Township Community Library in Commerce Township.
Rep. Berman and his guests provided an update on current road funding discussions, a brief summary on the history of road funding in Michigan and thoughts on potential options to improve the quality of our infrastructure around the state. They also discussed innovative and cost saving ideas being tested or utilized throughout Michigan and North America.
For more information on items highlighted during the event and to stay up to date on road funding discussions, contact Rep. Berman's office by calling (517) 373-1799 or by email at [email protected].
State Rep. Ryan Berman of Commerce Township addresses the topic of road funding in Michigan at his local town hall meeting.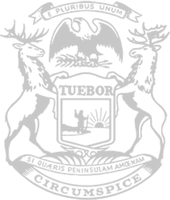 © 2009 - 2020 Michigan House Republicans. All Rights Reserved.
This site is protected by reCAPTCHA and the Google Privacy Policy and Terms of Service apply.