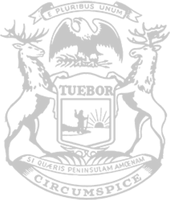 Rep. Bellino: Line 5 tunnel best solution for Michigan's economy and our environment
Column by State Rep. Joe Bellino
In the past three and a half years since I started serving as a state representative, I have heard from many people who are concerned about protecting the Great Lakes and the other precious natural resources that make our state such a great place to live, work and raise a family.
I've also listened closely to the concerns of job providers and individuals who worry about what could happen if Line 5 – which carries 23 million gallons of crude oil and natural gas liquids daily – were to permanently shut down. The pipeline is the source for much of the sweet crude used by one of two refineries in Ohio including one in Northern Ohio that employs many Michigan residents and makes aviation fuel that is critical for the Detroit Metro Airport.
The good news is that we have a solution that will address both concerns.
Placing a new Line 5 in a tunnel 100 feet into the bedrock beneath Lake Michigan's floor is the best solution available for keeping our Great Lakes safe from contamination and delivering reliable energy to Michigan residents.
Enbridge is even paying for the project in full, which could cost up to approximately $500 million, meaning Michigan's hardworking taxpayers won't have to pull from their pockets.
The jobs this project will create will also be unbelievable. We're talking thousands of good paying, union jobs.
I recently had the honor of standing up and speaking in support of this project at the Capitol before my colleagues, and I approved a resolution to support the project and the job opportunities it will provide for Michigan workers.
Shutting down Line 5 would cause harm to families throughout the entire state – especially those who need access to an affordable and reliable propane source to heat their homes in the winter. What many don't realize is that thousands upon thousands of Michigan homes are heated with propane. In fact, our state has more homes that rely on propane by percentage than almost any other state in the union.
During my speech on the House floor, I shared details about my own experience with high propane costs.
I was 10 years old when my family of six bought a brand-new home in the country. I remember how excited I was to move into an 1,100 sq. ft home; we had finally made it to the middle class. Unfortunately, my father quickly learned there were no natural gas lines near our new home. This was not in the Thumb or the U.P., but rural Monroe County. Still, propane was our only option. Our heating bill doubled.
That brings us back to today. Michigan families still need a safe and affordable way to heat their homes. Building a new tunnel for Line 5 is the answer.
If someone is truly an environmentalist, how can they look at me and tell me: "Joe, 2,000 trucks a day – the amount it would take to transport the liquid in the pipeline now – is more environmentally friendly than a pipeline buried 100 feet below the lake bed, in bed rock." How can that be safer?
Not to mention, we don't have enough truck drivers to do that, even if we wanted.
During the heart of the coronavirus pandemic, we didn't have enough drivers to deliver in-demand products that we badly needed. Where are we going to find enough truck drivers if we were to transport propane? And how can this possibly be safe for the Mackinac Bridge?
Michigan has thoroughly considered all of the alternative options for years. The answer is now right in front of us. Without a doubt, a new Line 5 tunnel is the best long-term solution for our state's natural resources, local economies, and for the economic well-being of our families.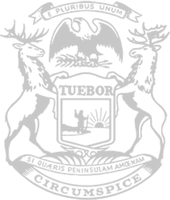 © 2009 - 2021 Michigan House Republicans. All Rights Reserved.
This site is protected by reCAPTCHA and the Google Privacy Policy and Terms of Service apply.