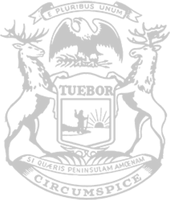 Rep. Allor: Michigan Legislature will move ahead with budget plans investing more in schools, roads and water quality
RELEASE
|
September 6, 2019
Rep. Sue Allor today said the Michigan Legislature is rapidly advancing plans to send a balanced, taxpayer-conscious budget to Gov. Gretchen Whitmer – without her proposed 45-cent per gallon gas tax hike.
The Legislature has scheduled important budget conference committee meetings for next week. Legislators from the House and Senate will meet jointly in these committees to agree on department-level plans, a key step in the process of finalizing a new budget ahead of the Oct. 1 constitutional deadline. Allor – a member of the House Appropriations Committee – helps shape plans related to the Department of Natural Resources and the Department of Environment, Great Lakes and Energy, among others.
Allor emphasized the budget plan will significantly increase investments in schools and road repairs without raising taxes.
"We expect to deliver a budget to Gov. Whitmer ahead of the constitutional deadline — dedicating more resources than ever before to schools and roads," said Allor, of Wolverine. "This budget plan will also do more to protect our environment and our precious water supplies families depend on and deserve.  It will be a good plan for northern Michigan, accomplished without tax increases. I urge the governor to sign it when it reaches her desk."
Allor said the governor's insistence on a massive gas tax hike held up budget progress all summer, but the clock is ticking and lawmakers can't wait on her any longer.
"Northeast Michigan spoke loud and clear – they don't want the governor's massive tax hike," Allor said. "It's time for the governor to understand that message. We must move on and fix our roads without asking taxpayers for outrageous amounts of money."
#####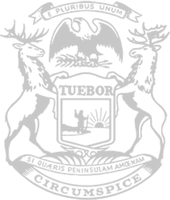 © 2009 - 2020 Michigan House Republicans. All Rights Reserved.
This site is protected by reCAPTCHA and the Google Privacy Policy and Terms of Service apply.