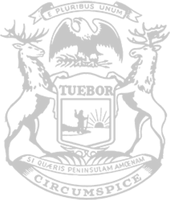 Rep. Alexander votes to send $400M more to road repairs, bolster investment in local communities
RELEASE
|
September 24, 2019
Rep. Julie Alexander of Hanover today voted in favor of a new Michigan state budget investing more in roads and bridges, public health and safety, and strengthening communities – without raising taxes.
Alexander's votes came as the Legislature completed its work on a new state budget for the fiscal year starting October 1. Alexander and the Legislature last week approved record-high investment in Michigan students as part of the same overall budget.
"Today, the Michigan Legislature placed on the governor's desk a sound, bipartisan budget that puts record resources into fixing our state's roads and other essential services," Alexander said. "I was proud to cast my vote in favor of a plan that puts the needs and priorities of Jackson families first. It is my hope that the governor will do the right thing and sign this budget."
Gov. Whitmer declined to participate in budget negotiations after her demands for a 45-cent per gallon gas tax increase were rejected. The budget the Legislature supports costs taxpayers millions less than the plan the governor proposed in March.
The Legislature's budget places a priority on:
Roads. Another $400 million is invested in road and bridge repairs, continuing the Legislature's commitment to improving roads without tax increases or cuts to essential services. Michigan's Department of Transportation budget will top $5 billion and provide more money for road repairs than ever before.
Public safety. Eighty-six new Michigan State Police troopers will be trained. Statutory revenue sharing increases by 2.3 percent to help local governments maintain essential public services including police and fire departments.
Public health. Another $120 million is dedicated to protect drinking water against PFAS, lead and other contaminants. Funding to prevent opioid abuse and provide substance abuse treatment increases by more than $30 million– $750,000 of which will go to Andy's Angels in Jackson. A statewide mental health hotline is supported by a $2 million commitment.
Economic growth. Investments continue and increase in programs such as Going Pro to train more workers for good-paying, high demand careers so they can support themselves and their families – continuing Michigan's economic comeback. This builds upon the previously approved schools budget providing significant increases in career and technical education. The new budget also makes a $4 million investment in the Food & Agriculture Investment Grant program supporting innovation and job creation.
The schools budget approved last week includes a record $15.2 billion for Michigan students, increasing the foundation allowance by more than $300 million — up to $240 more per student. Additional support is provided for special education, early literacy, school safety and several other programs.
###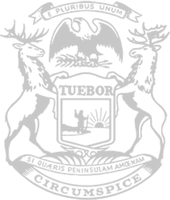 © 2009 - 2020 Michigan House Republicans. All Rights Reserved.
This site is protected by reCAPTCHA and the Google Privacy Policy and Terms of Service apply.