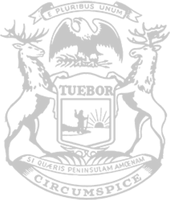 Rep. Alexander recognizes local WWII veterans at state Capitol
State Rep. Julie Alexander of Hanover invited World War II veterans Capt. Herb Elfring and 1st Lt. Lee Zimmerman, of Jackson, to join her on the House floor last week. Alexander invited Elfring and Zimmerman to recognize and honor their service to our county.
"Our Jackson community is blessed to call Herb and Lee our own," Rep. Alexander said. "As an educator, I value the lessons we have to learn from our own history. I'm thankful to have had Herb and Lee to Lansing to honor their service and share their stories of bravery with the 100th Legislature. The 100+ attendees from Jackson exemplifies the respect our community has for these two gentleman."
Capt.  Herb Elfring served in the Army, stationed at Camp Malakole in Hawaii a few miles from the Pearl Harbor attack. Elfring went on to serve five more years in the South Pacific.
Willingly enlisting after the bombing of Pearl Harbor, 1st Lt. Leon Zimmerman served in the U.S. Army Air Corps. A P.O.W. and on the European stage.
Know of anyone else deserving of recognition in Lansing? If so, you may contact Rep. Alexander's office by calling (517) 373-1795 or by email at [email protected]
###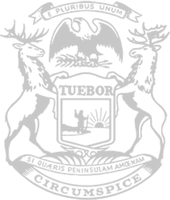 © 2009 - 2020 Michigan House Republicans. All Rights Reserved.
This site is protected by reCAPTCHA and the Google Privacy Policy and Terms of Service apply.